If you're over the age of 35, you could be forgiven for not being familiar with "Snapchat." But it's worth learning about, considering it has more than 200 million active users and is one of the fastest social media apps in the world. It's also being cited in an alarming number of nursing home abuse cases across the country.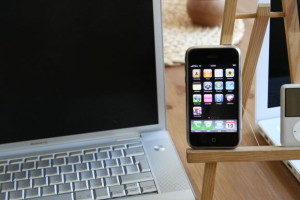 Take for example:
In August, two aides at a nursing home in Massachusetts were arrested for reportedly posting humiliating videos of several nursing home residents. One involved an 86-year-old woman sitting on the toilet being asked questions about her sex life. Another was a 75-year-old woman under the caption, "Chuckie's Bride." In another, a 99-year-old woman tries to break free of the aide who is hugging her in her bed, telling her she loves her.
In California, sheriff's officials in San Diego launched an investigation after a Snapchat video depicted an elderly nursing home patient nude in the shower, while a worker stands behind her laughing.
In Illinois, a nursing assistant films as another slaps the face of a 97-year-old dementia patient with a nylon strap as the woman begs for the pair to stop. The workers laugh at her.
In Ohio, a nursing assistant recorded residents who were coached to say, "I'm in love with coco," which is slang for cocaine.
Most recently in Wisconsin, a former nursing assistant at a Wisconsin assisted living facility was arrested on felony charges after allegedly taking video of a mostly naked patient and posting on Snapchat. The patient is 93-years-old and suffers from Alzheimer's disease and dementia. The 21-year-old former worker faces up to 1.5 years in prison.
These nursing home abuse cases are appalling, but worse, they don't seem to be isolated. Non-profit journalism outlet ProPublica launched an investigation recently and discovered at least 35 incidents since 2012 in which workers at assisted living centers and nursing homes shared photos or videos of nursing home residents that were taken surreptitiously. Of those cases, 16 involved Snapchat.
One of the reasons Snapchat is probably so appealing is that the photos last for just a few seconds and then disappear without any kind of lasting record. Users like it because they can share risky photos or videos and believe they are protected from the long-term consequences that might normally result from blasting those images into cyberspace. They may also think that if they are sharing embarrassing images of other people, they don't have to worry about causing them long-term damage either – so no harm, no foul.
But there is still the possibility of screen grabs, which is how many of these people get caught in the first place. Secondly, no matter if these images are shared publicly for 20 seconds or 20 years, those uploading them had no right to take them in the first place. As many victim family members have stated, some of these individuals who are suffering physical and mental disease were very religious or sometimes private very private people who would be horrified and humiliated at the prospect of those types of images or clips of them being taken or shared.
Our Fort Myers injury lawyers fight for the rights of those who have suffered physical pain and emotional distress due to the reckless and criminal actions of nursing home employees.
Call Associates and Bruce L. Scheiner, Attorneys for the Injured, at 1-800-646-1210.
Additional Resources:
Nursing Assistant Fired, Charged After Posting Nude Video of 93-Year-Old on Snapchat, Jan. 19, 2016, By Charles Ornstein, ProPublica
More Blog Entries:
Galvan v. Memorial Hermann Hosp. Sys. – Not All Hospital Injuries are Created Equal, Jan. 14, 2016, Fort Myers Injury Attorney Blog