Anyone who lives in Fort Myers knows U.S. 41 is a nightmare for motorists. Lanes are narrow. Traffic volumes are atrocious, especially at rush hour. There are few crosswalks and drivers routinely speed or tap away at their phones as they weave in-and-out of traffic. Worse, there is very little alternative, as the thoroughfare, also known as Tamiami Trail, is one of the main in the Southwest Florida. Car accidents occur with regularity.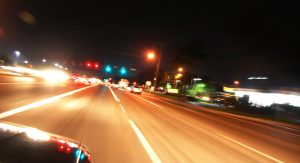 Perhaps it should surprise none of us, then, that it is ranked as the No. 2 most dangerous road in the country. Further, most Floridians would probably not be shocked to learn that four of the top five most dangerous roads are in Florida, as reported by NBC-2, which detailed the findings of a new study by Geotab. Six of the top 10 most dangerous highways are in Florida.
While car accident rates have spiked everywhere in these last two years, with increasing driver distractions and lower gas prices, Florida has been acutely affected.
Of highways that saw at least 100 crashes between 2006 and 2015, the 10 most dangerous, according to the Canadian study authors, are:
Florida U.S.-1 – 1,079 fatalities (crash rate 2.78)
Florida U.S.-41 – 772 fatalities (crash rate 2.16)
Florida U.S.-27 – 614 fatalities (crash rate 2.13)
Texas U.S.-83 – 336 fatalities (crash rate 1.95)
Florida U.S.-441 – 442 fatalities (crash rate 1.77)
California I-40 – 136 fatalities (crash rate 1.76)
Arizona I-40 – 293 fatalities (crash rate 1.65)
Texas U.S.-87 – 197 fatalities (crash rate 1.65)
Florida U.S.-17 – 420 fatalities (crash rate 1.59)
Florida U.S.-98 – 465 fatalities (crash rate 1.57)
The crash rate is calculated by factoring the total number of fatal crashes per million miles traveled on a given highway in a single year.
As our Fort Myers traffic injury lawyers know, these figures only tell us part of the story. That's because while they focus on the number and rates of deaths on these roads, they don't delve into the thousands of injuries that were inflicted too. Crash-related injuries can be devastating for individuals and families, rendering them unable to participate in activities they once loved, sometimes unable to work and in some cases, unable to care for themselves. A crash may occur in just a few split seconds, but the effects can last a lifetime, and recovery can be painful – and maybe never complete.
By three separate measurements, U.S. 1 in Florida is the most perilous road in the country. It has the most crashes, the most fatalities and the highest crash rate, according to Geotab.
The Florida Department of Highway Safety and Motor Vehicles reported in its annual Traffic Crash Facts in 2015 (the latest year for which final statistics are available) that there were more than 374,000 crashes in Florida that year, a 9 percent increase from a year earlier. By several preliminary accounts, 2016 and 2017 are shaping up to follow this same upward climb.
The number of fatal crashes increased nearly 18 percent, up to 2,939, and the number of injuries rose by nearly 8 percent. Whereas the number of alcohol-suspected crashes fell by about 3 percent, the number of drug-suspected crashes rose by 15 percent. The number of drug-confirmed crashes rose by 30 percent, indicative of the ongoing opioid and heroin crisis, as well as increasingly lax public attitudes toward marijuana use and possession.
Call Associates and Bruce L. Scheiner, Attorneys for the Injured, at 1-800-646-1210.
Additional Resources:
US-41 considered No. 2 deadliest road in nation, April 25, 2017, By Trent Kelly, NBC-2
More Blog Entries:
Texting and Driving: Nothing to LOL About, April 24, 2017, Car Accident Attorney Blog