It's been an inauspicious start to 2015 as the number of traffic fatalities in Lee County has surpassed last year.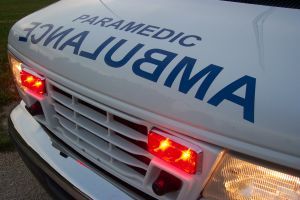 Just in the first month, officials reported 15 people were killed in traffic accidents across the county. Of those, four occurred in a 36-hour period, according to the Florida Highway Patrol.
The types of crashes range from cyclists struck by motor vehicles to single vehicles striking fixed objects to multi-vehicle collisions. The hazards on Southwest Florida roadways abound, and motorists must be more careful if we hope to avoid nearly doubling the number of car accident deaths we saw last year.

That's exactly what we're on track to do, according to The News-Press. In 2014, officials report 81 people were killed in traffic crashes in Lee County. A year before, there were 82 deaths total. If the number of traffic fatalities were to continue at the current rate, we would see 167 car accident deaths by the time we round out December 2015.
Fatalities were not concentrated in one certain area of the county. They were reported in Cape Coral, Fort Myers, Fort Myers Beach, Lehigh Acres, Estero and Alva.
Other early year-to-date fatal crash figures among various Southwest Florida counties vary. For example, in Collier County there were two traffic-related deaths in January, which was down from five a year earlier. In Charlotte County, there were also two traffic deaths that month, which was an increase from the one reported a year ago. In Hendry, there was 1 reported traffic death both in January 2014 and January 2015. Glades County, meanwhile, reported 0 in that month each year.
There is reason to believe those figures could increase as well. Consider the nine-vehicle crash that occurred on I-75 in Charlotte County recently. That resulted in the death of a 72-year-old woman and, the next day, her 77-year-old husband. In that case, a commercial tractor-trailer operated by a 47-year-old driver rear-ended an SUV driven by the male decedent, setting off a chain reaction crash that involved seven other vehicles. Other drivers also suffered injuries.
Still, Lee County has by far reported the most fatal crashes of anywhere else in the region. Statewide, the upward trend we saw here was repeated: There were 217 traffic deaths reported in January 2015, which represents a a 17.2 percent increase.
Officials with FHP were quick to note that while January traffic deaths in South Florida are often attributed to the rise in population we have this time of year due to snowbirds, roadway hazards exist at all times of the year. It's imperative to wear your seat belt, pay attention, abide by speed limits (and go lower than the limit when conditions require it) and follow all right-of-way laws. A failure to do all this is going to inevitably put that driver – and everyone else sharing the road – at risk.
Call Associates and Bruce L. Scheiner, Attorneys for the Injured, at 1-800-646-1210.
Additional Resources:
Lee County roads become a dangerous place for drivers, Feb. 3, 2015, By Dan DeLuca and Jason Cook
More Blog Entries:
Researchers: Adults, Not Teens, More Likely to Text-and-Drive, March 5, 2015, Fort Myers Car Accident Lawyer Blog