Florida's 3rd District Court of Appeal ruled an employee who was sexually assaulted in an employer-provided dormitory is not required to bring her premises liability and negligence lawsuit before an arbitrator, as her employer had argued.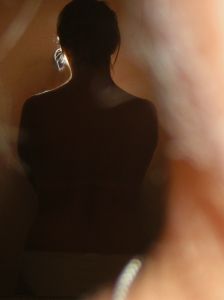 The arbitration agreement had been signed as part of her employment contract with the company, but the court ruled her injuries had not arisen as a result of or in the scope of plaintiff's employment, and therefore, affirmed the trial court's order denying a motion to dismiss on those grounds in Club Mediterranee v. Fitzpatrick.
This was a unique case in that usually, injury cases against employers by their workers are barred by the exclusive remedy provision of workers' compensation law – even if an employer did act with negligence. However, that's only applicable when the injury was work-related. This case was not, even though the injuries occurred on employer property.

Here, worker was not on the clock at the time of the attack, and was in fact sleeping in her room, which was an accommodation provided by employer.
According to court records, plaintiff, who was a costume designer for a resort, was asleep in her employer-provided dormitory in a building next to the guest section when she was attacked and sexually assaulted by an unknown man.
She sued the company for negligence and premises liability. (In these situations, premises liability can be asserted when a location has inadequate security to protect residents, guests and others.)
The employer countered with a motion to compel arbitration, citing the employment contract signed by the employee, which states any claim or controversy arising out of employment – including claims for intentional wrongs and negligence – must be pursued internally first, and then, if not resolved to worker satisfaction, through arbitration.
Trial court denied the motion. Upon review, appellate court noted the question before the court was whether a sexual attack by an unknown assailant at a dormitory provided by the employer but away from plaintiff's place of work would constitute a "claim or controversy arising out of employment." The question, the court stated, practically answers itself.
Put simply: No.
The claim has nothing at all to do with her employment because the incident didn't occur at work or during working hours. The fact the claim would not have arisen but for the existence of an employment agreement isn't enough to transform the case into a dispute that arose out of the course of employment.
In order for a claim to "arise out of" one's employment, there would have to be some direct relationship to the work or relate in some respect to the employment agreement. That is not the case here.
Similar findings were handed down in the 2011 case of Doe v. Princess Cruise Lines, Ltd., in which an employee who was drugged and raped while off-duty, but on the ship, was not required to arbitrate her claims per the "crew agreement" contract.
Call Associates and Bruce L. Scheiner, Attorneys for the Injured, at 1-800-646-1210.
Additional Resources:
Club Mediterranee v. Fitzpatrick, Feb. 25, 2015, Florida's Third District Court of Appeal
More Blog Entries:
Negligence Alone Insufficient for Compensation, Jan. 31, 2015, Fort Myers Injury Lawyer Blog