A new study reveals the numerous state-level bans on texting-while-driving may actually be having their intended effect.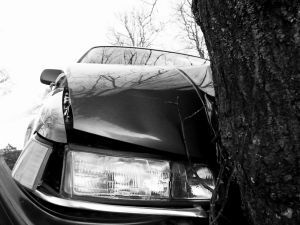 Researchers from the Texas A&M School of Public Health reported hospital emergency room visits within the 45 states that had enacted some type of texting restriction for drivers between 2003 and 2010 dropped by a full 7 percent.
Researchers did note that while they could not prove the legislation was the absolute cause of the decrease in critical injuries in those states, they opine it is likely a significant factor. As of today, two states – Arizona and Montana – still have no ban on texting for drivers. Three other states, Texas, Oklahoma and Missouri, have only partial bans on texting drivers.

In Florida, we do have a ban, though many have argued it does not go far enough in protecting people from car accidents.
F.S. 316.305 bars the use of wireless communications devices (not just for texting, but checking e-mail, instant messaging or surfing the internet) while driving. That goes for all drivers – not just teens.
However, there have been two problems identified with the law. The first is that it is a secondary offense, as opposed to a primary offense. This means police cannot stop a driver solely for violating this rule, even if it is obvious and the officer has ample evidence. The driver must be committing some other traffic offense in order for the officer to lawfully pull that driver over.
The second problem identified with the law is the penalties are not considered severe. It is treated as a non-moving violation, punishable by a fine of just $30. That is hardly enough to serve as a deterrent. In the event of an accident resulting from a driver who was texting, the penalty is the imposition of six points on the offender's license.
There are some ongoing efforts to change that. For example, Sen. Maria Sachs, D-Delray Beach, has proposed SB 246, which would make texting behind the wheel a primary offense and would also bolster the fines associated with violating the law. In instances where the driver was texting at a school crossing or even in a school zone, the fine would double.
It's worth noting that the recent Texas A&M study found that the reductions in accident-related hospitalizations were most significant in states wherein the texting-while-driving bans were strictly enforced and where the offenses were considered primary.
While the Governors Highway Safety Association reports adults between the ages of 25 and 40 are the most likely to get into an accident involving texting, another recent study by AAA found that 60 percent of all teen car accidents were attributable to distraction – mostly by cell phone use.
We have known distraction is a serious problem on Florida roads. Now, the evidence is mounting that more proactive measures must be taken to improve roadway safety in Florida.
Call Associates and Bruce L. Scheiner, Attorneys for the Injured, at 1-800-646-1210.
Additional Resources:
Report: Texting Bans Lead to Drop in Crash Injuries, April 3, 2015, NewsMax
More Blog Entries:
Skaperdas v. Country Cas. Ins. Co. – Auto Insurance Agents Owe Duty of Care, April 1, 2015, Fort Myers Car Accident Lawyer Blog