It's getting here in Southwest Florida, and temperatures are only climbing as we reach the height of summer. With temps in the 90s, we're up against some serious dangers, as 20 children have died of heat stroke from being left in cars so far this year in the U.S.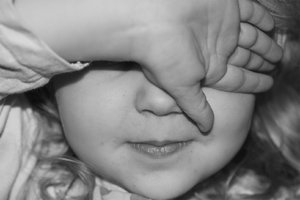 Last year, there were close to 35 children killed in these kinds of accidents.
Our Fort Myers child injury lawyers understand that the heating dynamics of our passenger vehicles are much different than those of other forms of transportation. The windows of our vehicles act at catalysts for drastic internal temperature increases. And our vehicles have a lot of windows. They let in a lot of sunlight and it's absorbed and thus trapped inside our vehicles. Sometimes, the temperatures inside a vehicle can reach twice that of the temperatures outside.
And our young ones suffer the most when sitting inside. They actually heat up about four times fast than adults do, according to MSN.
What happens when someone suffers from heatstroke is their body reaches 104 degrees. At this point, the body goes into survival mode. If the body increases its temperature by just 3 degrees, then the cells of the body start to die. At this point, internal organs can start failing and death can happen shortly thereafter.
And this can all happen in a short amount of time. The temperature inside your car can rise by nearly 20 degrees in just 10 short minutes. In an hour or two, the temperatures can rise by nearly 50 degrees.
Children aren't the only ones at serious risk. Our pets are in danger, too! They're not as easily able to cool themselves off as adults. Each year, there are thousands of animals lost to heat stroke because they're left in a hot vehicle.
But believe it or not — pets are better protected than our children by today's laws.
Did you know that more states in the county have laws stopping individuals from leaving pets in their car than leaving children in cars? Currently, there are less than 20 states that have laws against leaving children unattended in a vehicle.
Thankfully, Florida is one of the states that has a law against leaving children unattended. Unfortunately, it's not stopping the problem. Even the most loving and caring parents can forget to check.
Before you get out of your vehicle, lock up and walk away, make sure that you check the interior of your vehicle. Try leaving something important in the back seat (like a purse or a wallet) so you're forced to actually go into the back seat before departing. You can try leaving reminders in the front seat too, like a stuffed animal, a picture or maybe a sticky note. Just make sure it's something that's going to remind you to look. If you happen to spot a child who is unattended in a vehicle, make sure you call 9-1-1 right away. If you notice a child in your home is missing, check the vehicle and the pool area first!

Call Associates and Bruce L. Scheiner, Attorneys for the Injured, today for a free and confidential consultation to discuss your rights. Call 1-800-283-2900.
More Blog Entries:
Toppling Appliances Injuring Our Youngest Family Members, Florida Injury Lawyer Blog, December 26, 2012
Heatstroke-Related Child Injuries in Fort Myers and Elsewhere Likely with Summer Heat, Florida Injury Lawyer Blog, July 12, 2012