The nationwide Click It or Ticket campaign launched over the Memorial Day weekend.
Motorists are not only encouraged to buckle up during every car ride, but they're encouraged to practice other safe driving habits through the summer travel season. According to the Florida Department of Highway Safety and Motor Vehicles (DHSMV), the nationwide campaign will be taking place from May 21st through the 3rd of June.
During this time, local and state law enforcement officers will be combing our roadways looking for dangerous drivers. The Florida Highway Patrol (FHP) joins these efforts in trying to reduce the risks of fatal car accidents in Cape Coral and elsewhere.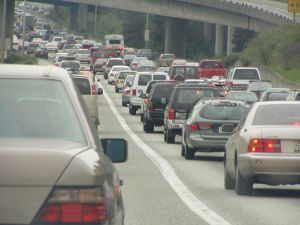 "One of our goals is to save lives through education and enforcement campaigns such as Click It or Ticket," said Col. David Brierton, Director of the Florida Highway Patrol.
Our Cape Coral accident attorneys understand that the summer travel season is here, and with that so are increased risks for fatal accidents on our roadways. That's why law enforcement officers statewide and our attorneys here at Associates and Bruce L. Scheiner, Attorneys for the Injured, are asking drivers to be on their best behavior behind the wheel during the busy travel season. Safe and responsible driving habits may be your best defense against a potentially fatal accident on our roadways.
Each year, seat belts save the lives of thousands of motorists nationwide. According to the National Highway Traffic Safety Administration (NHTSA), there were early 13,000 lives saved across the country because of seat belts in 2010. In addition to wearing a seat belt, there are a number of safety tips that drivers can follow and practice to help keep our roadways safe throughout the summer.
Safe Driving Tips from the DHSMV:
-Buckle up every time you get into the car.
-Never pack more people into your vehicle than you have seat belts.
-Make sure that your tires are in good condition before setting out.
-Make sure that all young children are properly buckled.
-Keep your windshield clean to help to increase visibility.
-Never consume alcohol or any other kind of drug and get behind the wheel.
-Drive with your headlights on, both during the day and the night.
-Know all of the road laws.
-Obey speed limits. They're limits and not suggestions. Speeding decreases your ability to react to a road danger.
-Look in all directions before turning or changing lanes in traffic.
-Be on the lookout for motorcyclists, pedestrians and bicyclists on our roadways.
-Keep distractions at bay. Not only does it include phones and text messaging devices, but also smoking, drinking, eating, talking with passengers and playing with the radio.
-Adjust your driving habits to the current weather, traffic and road conditions.
-Keep a lookout for potholes, bumps in the road and other road debris at all times.
-Be a courteous and safe driver at all times.

Associates and Bruce L. Scheiner, Attorneys for the Injured, is a law firm that's dedicated to fighting for the rights of victims of car accidents in Cape Coral, Naples, Fort Myers, Bonita and elsewhere throughout the area. Call us to schedule a free and confidential appointment to discuss your case. Call 1-800-283-2900.
More Blog Entries:
Risks for Car Accidents among Teens with Passengers Present
May 16, 2012
Cape Coral Car Accidents: Use Your Blinker
May 11, 2012