You send your child to school hoping they'll make it through unharmed. Unfortunately, dangers for injury exist. In fact, instances of school liability have increased over the last several years.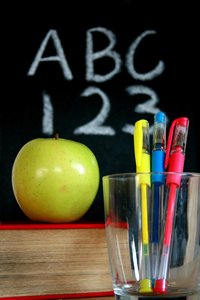 School-aged children have to worry about bullying, sexual harassment, serious injury and even wrongful death.
Our school injury attorneys note studies have shown that recent verdicts in school-related negligence cases have overwhelmingly ruled in the favor of the schools in question. Unfortunately, government immunity typically protects schools in these cases. It's important to be familiar with these factors, especially in pursuing a case against a school. More than 53 million children in the country spend about a fourth of their day at school or on campus.

While more injuries at school or on campus are accidental, we're only ever really exposed to the sensational ones, like bullying or school violence as the media shapes our perceptions. But did you know that a school-aged child is close to 10 times more likely to be injured unintentionally while at school?
Child who are under the age of 15 sustain close to 15 million unintentional injuries each and every year. Officials believe that up to a quarter of these injuries happen in or around school. Overall, 1 out of every 14 students suffer a temporarily disabling injury or medically attended injury at school.
Among elementary school students, most of their injuries were sustained on the playgrounds. In secondary schools, most of the injuries were sustained during sports activities.
Unfortunately, schools were ruled in favor in many of these cases.
Of the 212 decisions ruled from 1990 to 2005:
-District Won Conclusively: 63% (133 Cases)
-District Won Inconclusively: 1% (3 Cases)
-Student Won Conclusively: 9% (18 Cases)
-Student Won Inconclusively: 27% (58 Cases)
Among cases either decided conclusively in favor of the student or where it was the students who were awarded damages, the most commonly named negligent individuals were coaches at the school (5 Cases). Teachers were the source of the negligence in only two of the recorded decisions, and in both cases, these teachers were not found personally liable.
When seeking compensation for damages and injuries, you've got to ask yourself:
-Was the school supposed to be protecting the student when the accident happened?
-What was the "reasonable standard of care" when the accident happened? Did the school execute that standard?
-Was there a breach of that standard?
-Did the victim have responsibility in the accident? Could it have been solely their fault?
If your child has been injured at school and you believe that the school shares blame, it's critical for you to contact an experienced attorney to fight for your rights.
Call Associates and Bruce L. Scheiner, Attorneys for the Injured for a free and confidential consultation to discuss your rights. 1-800-283-2900.
More Blog Entries:
Lawn Mower Accidents Hospitalizing Children Across Florida, Florida Injury Lawyer Blog, August 19, 2013
"The Crash Reel" Sheds Light of Traumatic Brain Injuries, Florida Injury Lawyer Blog, August 5, 2013