The number of weekend drinking and driving accidents is on the decline, but it's not producing a drop in the number of drunk driving fatalities. Officials with the Insurance Institute for Highway Safety (IIHS) compared results of national roadside breath tests administered on Friday and Saturday nights in 48 states in 1986, 1996 and 2007 with corresponding information on deadly accidents and driver alcohol use from the Fatality Analysis Reporting System (FARS). In the roadside surveys, a representative sample of drivers across the country was asked to voluntarily take a breath-alcohol test.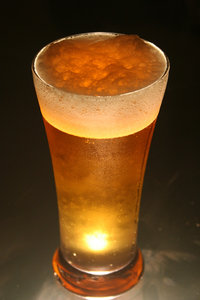 Our Naples accident lawyers note the percentage of drivers who were under the influence of alcohol at night dropped in each of the roadside surveys, but the proportion of those killed by drivers who were legally drunk has remained about a third since 1994, after dropping from nearly half in 1982.
Canada is also seeing a similar trend.
To help to solve the puzzle, officials looked at differences in the sampling. They looked at driver characteristics, drugged driving factors and technological countermeasures. One believe drugs besides alcohol are playing a bigger role in fatal crashes, but so far the data is inconclusive.

So we've gained a little knowledge into the factors of drunk driving trends in America, but the fight to eliminate them continues. Officials with Mothers Against Drunk Driving (MADD) are still working diligently to help to curb drunk driving fatalities.
MADD's 2014 Goals:
-Work on states that do not have a law on the books to mandate ignition interlocks for convicted drunk drivers. There are 30 states left that do not have this law.
-Educate highway safety groups, law enforcement officers, lawmakers and judiciary about the benefits of ignition interlock devices.
-Support any and all technologies that can help to eliminate drunk driving.
-Increase public awareness of MADD victim services.
-Recruit and train more volunteer victim advocates.
According to the National Highway Traffic Safety Administration (NHTSA), there were more than 10,320 people who were killed in drunk driving accidents in 2012. These fatalities accounted for more than 30 percent of all of the traffic fatalities recorded throughout the year.
An average of 1 alcohol-impaired-driving fatality occurred every 51 minutes in 2012.
There were more than 800 people killed in alcohol-related car accidents in the state of Florida in 2012.
Call Associates and Bruce L. Scheiner, Attorneys for the Injured, if you or a loved one has been injured in a drunk driving accident. Call today for a free and confidential consultation to discuss your rights. 1-800-283-2900.
More Blog Entries:
MADD Efforts Paying Off — Much Work Left to be Done to Combat Teen Drunk Driving Accidents, Florida Injury Lawyer Blog, November 13, 2013
$ Cost of Florida DUI Reaching Thousands $, Florida Injury Lawyer Blog, July 2, 2013