Florida troopers are mourning the loss of a 30-year-old colleague recently killed on I-75 after being struck by a vehicle. Concerned law enforcement were among those who urged Gov. Rick Scott to veto a bill that would effectively raise the highway speed limit from 70 to 75 mph.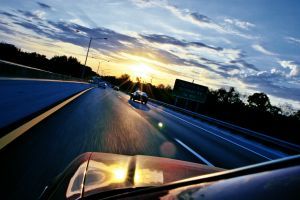 At the funeral, a fellow trooper made an impassioned plea to the governor, who was present, saying that working accidents along the highway was a job he feared the most because motorists often "don't drive with common sense."
It seems Scott has taken note. Six days after receiving that request, Scott announced he would veto SB 392, saying he would "stand with law enforcement" on this issue. Our Naples car accident lawyers note the bill was passed by lawmakers by 58-56 in the state House and 27-11 in the Senate.

The notion of increased speed limits is troubling, given that speed is one of the greatest contributing factor to fatal crashes. A 2005 report presented by the Insurance Institute for Highway Safety at the National Forum on Speeding illustrates the risks: A driver's crash risk increases exponentially the higher the speed. So for example, a driver traveling at 55 mph had an average crash rate of about 1 per 1,000. But someone traveling at 75 mph had a crash rate of nearly six times that. A person traveling 85 mph had a crash rate of 33 per 1,000.
Previous studies also illustrate that both the risk of a crash and crash severity increase with the speed limit.
This data undercuts the quote from Florida Sen. Jeff Clemens (D-Lake Worth) asserting that a 5 mph increase was unlikely to have any impact at all on roadway safety.
Just this past January, a 19-year-old woman from Naples was killed after the vehicle in which she was riding slammed into slowed traffic on I-75. The car flipped on its roof and into the median. The 19-year-old Naples driver and a 19-year-old Bonita Springs passenger were seriously injured. Authorities would later say speed was a factor.
A national speed limit of 55 mph was set by Congress in 1974, but was abolished in 1995.
Since then, 14 states have set maximum highway speed limit at 75 mph. Utah allows up to 80 mph and Texas, in some areas, allows drivers to travel at speeds of up to 85 mph. For years, Montana remained the only state with no speed limits, but that changed more than 10 years ago when it was set at 75 mph.
In general, the standard for setting speed limits is to analyze the speed at which 85 percent of traffic moves in a given location. Supporters of SB 392 had said that such decisions should be made at the local level, by traffic engineers after discerning a number of different factors. The speed limit on Florida's 1,500 miles of interstate highway is currently set at 70 mph, with much of that on I-75, I-10, I-95 and I-4. On highways with divided medians, the limit 65 mph and on roads that the Florida Department of Transportation oversees, it's 60 mph.
Scott's promise to veto the measure effectively eliminates any threat of an increase for now. However, supporters have promised to bring the issue back to the table in 2015.
Call Associates and Bruce L. Scheiner, Attorneys for the Injured, at 1-800-646-1210.
Additional Resources:
Gov. Scott to veto faster highway speed bill, May 13, 2014, News Service of Florida
More Blog Entries:
Report: Unrestrained Baby Seriously Hurt in Lehigh Acres Crash, May 5, 2014, Naples Car Accident Lawyer Blog