News media is hailing the survival of a 15-month-old boy in Minneapolis following a fall from an 11th-story balcony a "miracle." Officials say he slipped through the railing of the balcony as his father stepped away for just a moment. The toddler remains in critical condition, with multiple broken bones and a concussion. Still, he is expected to survive, something doctors attributed to the flexibility of babies and the fact that he fell on a soft mulch patch.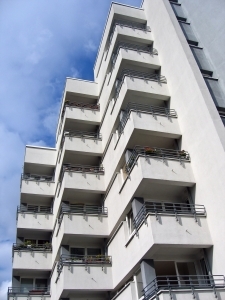 Questions now remain as to whether the railing spacing and height was up to code, and whether there is a possibility that the landlord and/or property owners could be held liable.
Fort Myers premises liability lawyers know that property managers and building owners have a duty to keep residents and guests safe. This is especially true when it comes to balconies, as a 2011 study published in the American Journal of Emergency Medicine, indicating that falls from heights are fairly common in urban areas.

Analyzing falls among both adults and children between 1990 through 2006, researchers found there were approximately 86,500 balcony fall-related injuries treated at U.S. hospitals. Ninety-four percent occurred at home. In a quarter of all cases, patients had to be hospitalized. In 8 percent of cases, the patient died. Structural failure of the balcony was cited in 5,600 cases.
This is an issue of particularly concern in beachfront areas with older buildings or around college campuses, where older homes are often converted into multi-unit apartments. When porches and balconies are not properly inspected and maintained, failure may result. In other cases, overloading a porch or balcony may result in collapse.
For example, a 20-year-old guest at an apartment complex fell off the balcony after stepping outside to smoke a cigarette in a 2003 case. He was "extremely" intoxicated at the time, according to court records. As a result of the third-floor fall, he was rendered permanently quadriplegic.
Fatal accidental falls from parking garages and porches have also been reported on Fort Myers Beach, and in Miami, New York City and Chicago in the last 18 months.
In the 2003 case, a lawsuit was field against both the management company and property owner, alleging negligence relating to dangerous condition of the low railing and failure to warn of this condition, and negligence in allowing alcohol served to minors (the apartment where the incident occurred belonged to the assistant property manager, who was off-duty at the time). The railing had initially been constructed in 1968, at a time when there were no building codes. However, the decks were remodeled in 1997, at which time the deck railings were required to be at least 36 inches high. Although the plans submitted for a construction permit met that requirement, they in fact did not, and were only 30 inches high.
The lawsuit resulted in a settlement with an insurer covering both entities. In Am. Family Mut. Ins. Co. v. Regent Ins. Co., the Nebraska Supreme Court recently affirmed a lower court ruling in favor of the insurer seeking equitable contribution to that settlement.
There have unfortunately been a spate of these balcony fall cases lately, as we do tend to see more during the summer. Among those:
–A 24-year-old died after falling from the sixth-floor balcony in Massachusetts.
–A 46-year-old man died after a fall from an 18th-floor balcony in Texas, following an argument with his wife.
–A 22-year-old New York man died in South Carolina after falling seven stories off his hotel balcony in Myrtle Beach.
–A man in his mid-60s died following a three-story balcony fall in Virginia.
All of those occurred within the last month.
Call Associates and Bruce L. Scheiner, Attorneys for the Injured, at 1-800-646-1210.
Additional Resources:
Am. Family Mut. Ins. Co. v. Regent Ins. Co., May 2, 2014, Nebraska Supreme Court
More Blog Entries:
Florida Injury Lawsuit Limits Pushed by Big Businesses, May 7, 2014, Fort Myers Landlord Liability Lawyer Blog