It's generally advisable for car accident victims to avoid accepting an early settlement offer from the at-fault plaintiff's insurer, particularly before it is reviewed by an experienced injury attorney. The reason is by so doing, you may be required to sign a release through which you agree not to pursue any further claim of damages – no matter how much greater your damages are compared to what you agreed to accept initially.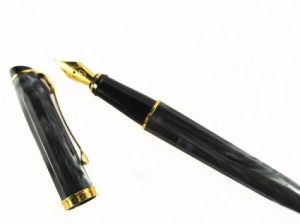 Recently, the South Dakota Supreme Court reversed a summary judgment in favor of a defendant who sought enforcement of a release of liability from all claims with a settlement of $3,000. Problem was, plaintiff's actual medical bills along amounted to $400,000. Although the trial court granted summary judgment on the basis of that early settlement release form, the state supreme court found there were genuine issues of material fact as to whether consent was obtained with undue influence and also whether the release actually precluded plaintiff's claim. Plaintiff hasn't exactly won the case, but she will get a shot at taking the matter to trial.
According to court records, the 55-year-old plaintiff was a passenger in her boyfriend's vehicle when the vehicle was rear-ended by defendant motorist. Law enforcement cited plaintiff's boyfriend, indicating he committed unsafe lane use for using a through-traffic lane rather than the left turn lane to turn left. However, they also cited defendant for careless driving (driving too closely). Defendant later pleaded guilty in traffic court to that charge. 
At the time of the crash, plaintiff complained of neck and back pain, as well as pain in her ribs, and she was transported via ambulance to a nearby hospital. An x-ray reportedly did not reveal any injury, but she was diagnosed with an acute cervical sprain and mild chest wall contusion. She was given a prescription for pain medication and sent home. Plaintiff said she didn't experience chest pain and didn't believe she'd injured her chest.
Two days after the crash, an insurance adjuster with defendant's auto insurer contacted plaintiff to discuss a possible settlement. It's important to note that at the time of that conversation, plaintiff was receiving federal Social Security Disability Insurance benefits for intellectual disability. Claims adjuster offered her $500 for future treatment and $3,000 for initial cost of treatment. For this, the insurer sought a signature from plaintiff on a release form that would "forever release, acquit, discharge" defendant and other named insureds from liability in any future claims. Plaintiff did not consult a car accident attorney or anyone else before agreeing to sign the release – despite the fact that she'd already incurred more than $5,000 total in medical bills just at that point alone.
Plaintiff then continued to receive ongoing medical care for severe, sharp pains in her shoulder and neck. She had to return to the emergency room, and a sternal fracture and internal bleeding were discovered. She spent a month in the hospital, with medical bills totaling $400,000.
Plaintiff initially sued the hospital and then amended her complaint to name defendant driver. Defendant driver filed a third-party lawsuit alleging negligence by plaintiff's boyfriend. Defendant then sought summary judgment, citing the release signed by plaintiff for that $3,000 settlement. He also filed a motion to strike evidence of plaintiff's SSDI records, arguing it was hearsay. The court didn't rule on that motion, but did grant summary judgment on the basis of plaintiff's signed release.
On appeal, plaintiff argued summary judgment was not appropriate because:
The release was rescindable because the insurance agent unfairly persuaded her to sign it;
The release was rescindable because she gave her consent by mistake;
Even the release wasn't rescindable, the fractured sternum was not something she was aware of at the time she signed the release, and thus the agreement didn't apply to that injury.
The state supreme court agreed and reversed.
These are of course unique circumstances. It's imperative for all crash victims in Florida to keep in mind that if you are approached by an insurance adjuster following a crash, it's advisable to speak with an injury attorney before agreeing to sign anything.
Call Associates and Bruce L. Scheiner, Attorneys for the Injured, at 1-800-646-1210.
Additional Resources:
Schaefer v. Sioux Spine & Sport, Jan. 10, 2018, South Dakota Supreme Court
More Blog Entries:
$4.75M Settlement for City Garbage Truck Accident Injuries, Jan. 7, 2017, Fort Myers Personal Injury Attorney Blog