Part of securing damages for your car accident injuries means not only proving the defendant motorist was at-fault in the crash, but also showing that the causal nature and extent of your injuries. Some Florida car accident trials center solely around these facts, with defendants arguing you weren't as seriously injured as you allege or that the injuries you attribute to the crash were caused by something else.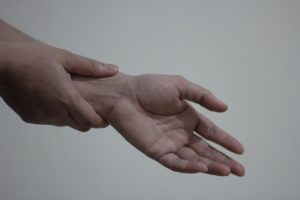 Proving negligence means showing:
Defendant owed plaintiff a duty of care (in these cases, that driver had a responsibility to drive with reasonable care);
Defendant breached that duty;
Breach caused plaintiff's injuries.
A recent case out of Nebraska shows how critical that causal element is in securing financial compensation. 
In that matter, the Nebraska Supreme Court affirmed a unanimous verdict for the defendant in a car accident lawsuit. Although this outcome is disappointing, it's worthwhile for our Cape Coral car accident lawyers to explore what went wrong.
According to court records, in late 2012, defendant made a left turn in front of a vehicle driving by plaintiff and the two cars crashed. Plaintiff was transported via ambulance from the scene to a nearby hospital, where plaintiff was treated for neck and back pain.
Two years later and within the statute of limitations, plaintiff filed a personal injury lawsuit alleging defendant was negligent and seeking damages, including $53,000 in medical expenses, as well as mental and physical pain and suffering. Defendant responded, admitting that her negligence caused the crash and conceding that this resulted in some injury to plaintiff, but arguing the nature and extent of damages plaintiff alleged were not caused by the crash.
Settlement negotiations failed and the case went to trial. The bulk of evidence pertaining to plaintiff's medical condition came via video depositions of four medical experts, three of whom were doctors who treated plaintiff and one was hired by defendant as an expert witness. Plaintiff did not submit any evidence indicating the amount of her medical expenses or lost earnings, property damages or other special damages. Plaintiff's attorney explained this was strategic, as they did not wish to anchor jurors to a formulaic approach when calculating damages.
One doctor testified that plaintiff's complaints of wrist pain "could have been caused" by the crash, though she was later diagnosed with carpal tunnel syndrome. He indicated her neck pain was "consistent with" the collision. Another doctor testified it was "possible" plaintiff's wrist pain could have been caused by the accident, but when asked whether the carpal tunnel syndrome was caused by the accident, the doctor answered, "I'm not sure I can say that." When asked whether the crash could have contributed in any way to plaintiff's carpal tunnel syndrome, he responded, "it's possible." As for the back pain, doctors noted her medical history with back issues, including two previous back surgeries. No doctor would say definitively that the crash caused or contributed to her injuries. Defense's expert (a neurologist) testified treatments obtained within six weeks of the crash were likely medically necessitated, but nothing afterward.
Jurors found defendant negligent, but did not find her to be the cause of plaintiff's alleged injuries and awarded no damages.
Plaintiff sought a new trial, alleging the findings of the jury were "inadequate" and not sustained by evidence – particularly given that defendant had conceded she caused "some injury" to plaintiff in the crash. The trial court declined to order a new trial, and the state supreme court affirmed. The court found the jury reasonably could have concluded plaintiff failed to meet her proof burden on causation and the extent of her injuries – particularly as she did not provide any evidence pertaining to her medical bills or other damages.
Call Associates and Bruce L. Scheiner, Attorneys for the Injured, at 1-800-646-1210.
Additional Resources:
Lewison v. Renner, Jan. 16, 2018, Nebraska Supreme Court
More Blog Entries:
Lawmakers Ax Plan Allowing Self-Driving Carmakers to Skirt Liability for Crashes for Failed Maintenance, Jan. 9, 2018, Cape Coral Car Accident Attorney Blog