If you're in the market for a passenger car, we encourage you to review crash-test results carefully.
According to the Insurance Institute for Highway Safety (IIHS), only half of the dozen small-car models tested received good or acceptable ratings and earned the IIHS Top Safety Pick+ award.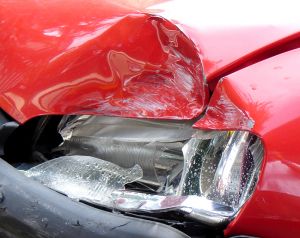 Honda Civic (both the sedan and coupe) were the only small cars to get the top rating (good) in the test. Landing an acceptable rating were the 2014 model Scion tC, the Hondai Elantra, Ford Focus and the Dodge Dart.
Our Cape Coral car accident lawyers understand that choosing a new car isn't just about choosing the latest model, it should also be choosing the safest car possible for your budget. Not only does a safe car mean that you will be safer in the event of an accident, but having a car with the latest safety features can mean discounts on your insurance rate. The two major safety features involve prevention, meaning how well a vehicle is designed to prevent an accident, and crash worthiness, meaning how well a vehicle performs in a crash test.

In the most recent test, officials recorded what happened when the front corner of the vehicle slams into an object, like a utility pole or a tree. In this latest test, about a quarter of the cars' front end on the driver side slams into a 5-foot-tall rigid barrier while traveling at 40 miles per hour.
Most of the newer vehicles are manufactured to do better in the full-width crash test and in the moderate overlap front test. But there is no guarantee that they're going to hold up in a small overlap crash. Because the vehicles rotate when these collisions happen, there's no guarantee that you're going to hit the airbag. In many of the tests, the dummy completely misses the airbag or slides right off of it once it's deployed. These are the kinds of things you want to know before you kick off your search for a new vehicle.
If you're looking to purchase a new vehicle, we recommend that you make a stop at SaferCar.gov. Here you will be able to understand the safety features available before purchasing a vehicle. You can search vehicles and their crashworthiness and rollover safety by model, class and manufacturer and compare safety ratings. In recent years, auto safety has evolved from basic seat belts and lighting to high-tech safety features that can help drivers avoid accidents altogether. You want to make sure that you're getting a vehicle that you can afford, as well as one that's going to help to protect you in the event of an accident.
If you or a loved one has been injured in a traffic accident, call Associates and Bruce L. Scheiner, Attorneys for the Injured, today for a free and confidential consultation to discuss your rights. Call 1-800-283-2900.
More Blog Entries:
Car Accidents on the Decline Nationwide, According to NSC, Florida Injury Lawyer Blog, August 20, 2013
National Stop on Red Week 2013 Working to Save Lives, Florida Injury Lawyer Blog, August 8, 2013