Citing the 2015 Florida Supreme Court decision in Sanislo v. Give Kids the World, Inc., defendants in a fatal van accident lawsuit argued before Collier Circuit Judge Hugh Hayes that a liability waiver meant they weren't liable for a 17-year-old's death in December 2011. Hayes, though, wasn't buying it. In rejecting a defense motion for summary judgment, Hayes determined the four-sentence waiver on its own wasn't enough to free the company from responsibility in this wrongful death case, particularly when the alleged negligence was so egregious.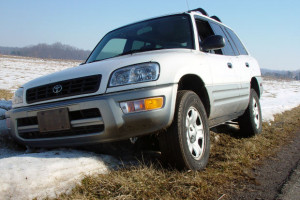 Decedent was one of eight youths in a van driven by an employee of a work camp contractor with the Department of Juvenile Justice. Plaintiffs say the 17-year-old was working to turn his life around. He and the other teens were returning from an athletic trip in Daytona Beach – one they had earned with good behavior.
The driver, a 25-year-old employee with a poor driving record who in fact should not have been working for the contractor, was talking on his cell phone when he lost control of the vehicle at a 90-degree curve on a dirt road. After sliding into a traffic sign, the van overturned and flipped into a canal. Seven of the teens got out. One 16-year-old survivor said as he pushed his way out of the van, he felt a tug on his leg. He thrust his hand into the cold water, trying to reach the other passenger, to help pull him up. But their hands slipped.
"And I knew right then, it was (him)," the survivor told The Naples Daily News.
Big Cypress Wilderness Institute is a juvenile justice program that houses up to 35 teens 14 to 19 (known locally as "Swamp Boys") who are considered moderate risk. It operates under the umbrella of AMIkids, which is a national nonprofit and state contractor that operates more than two dozen residential programs for youths in Florida.
An investigation into the crash revealed that the driver had at least 18 traffic citations in just five years. Internal records showed that Big Cypress leaders were fully aware of this, and in fact, the driver usually worked as a cook because he was expressly banned from driving vehicles for the agency. Yet, he did so on at least five different occasions – including this one, which was a cross-state trip.
What's more, he had eight juveniles piled into a vehicle, which was approved by Big Cypress executive director, even though it was against at least two state regulations. Teen survivors also later testified that in addition to talking on his phone, the driver was speeding. Exact accounts vary, but the Florida Highway Patrol estimated he was traveling at least 45 mph on a 30 mph road. Several of the teens had encouraged him to slow down because it was a bumpy ride on the dirt road. He reportedly told them, "No, I got it."
The crash resulted in the demotion and later resignation of the executive director, as well as the termination of the director of operations.
Prior to the victims' admission to the facility, his mother had signed a liability waiver. Generally, courts have been reticent to enforce these agreements except in cases where the danger was expressly spelled out. This changed with the state supreme court's ruling in Sanislo, in which the court held that exculpatory clauses – also sometimes referred to as "hold harmless clauses" – are not per se unenforceable to bar negligence action just because they don't specifically mention negligence.
But that does not mean that liability waivers offer blanket protection in injury lawsuits, as this latest example clearly shows.
Call Associates and Bruce L. Scheiner, Attorneys for the Injured, at 1-800-646-1210.
Additional Resources:
Judge: Waiver signed by drowning victim's mother doesn't absolve contractor, Oct. 29, 2015, By Jacob Carpenter, The Naples Daily News
More Blog Entries:
Rear-End Collision Avoidance Technology to Become Standard, Dec. 3, 2015, Naples Car Accident Attorney Blog