NFL free agent Donte' Stallworth landed in a South Florida hospital with some serious burns after a hot air balloon he was riding in crashed into some power lines. According to ESPN, two others were injured in the accident.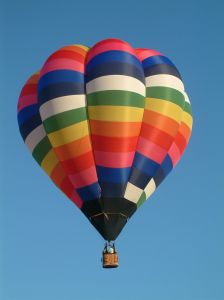 According to reports, the basket was carrying three passengers when it struck power lines while airborne. Miami-Dade Police report that two of them were taken to a trauma center.
Our Naples personal injury attorneys understand that residents and visitors turn to a number of activities to liven up the days here in sunny Southwest Florida. While we might not all be considering a hot air balloon ride, there are many in the area who have taken parasailing trips, rides on jet skis, boating trips and more. The truth of the matter is that we want to be thrilled, but we are not signing up to be injured by carelessness or negligence.
During these last few weeks of tourist season, we can expect large crowds. Visitors are all trying to squeeze the last little bit out of their trip. However, it's important that we do so safely. And the first step to staying safe is to do some research before heading out.
Hot air balloon accidents and incidents occur for a variety of reasons. Like most activities, human error is frequently mentioned as a primary causal factor in reports. From 1998 through 2003, officials with the National Transportation Safety Board (NTSB) collected reports of close to 25 balloon accidents.
JetSkis and rental motorcycles are another area where we see liability issues. Before renting one of these devices, many companies will have you sign a liability waiver. This is a legal document that seeks to obtain protection against lawsuits and damage awards in the event of an accident. Liability waivers are typically used in connection with activities where there is some considerable risk of accident or injuries.
You can voluntarily waive any right you choose to waive. Make sure you think before you sign. Even in cases where such a waiver is signed, victims may still be entitled to compensation in the event of serious or fatal injury.
The important thing is to choose a company that is safe and reliable. And that means do your homework. You want to make sure you're choosing a company that's reputable. Ask the right questions. Are they affiliated with the hotel you're staying at? Ask about their reputation if they're a third-party vendor. Make sure you look over the equipment and rental operation before signing anything. Make sure the staff knows what they're talking about and the equipment is in good-working order.
More Tips for Renting:
-Read the rental agreement carefully. Ask to clarify any parts that you do not understand.
-Follow all listed safety instructions with the company.
-Ask if all costs are included in stated price.
-Never rent or operate under the influence of drugs or alcohol.
-Never rent or operate beyond your experience.
-Never disregard safety instructions given by the rental company staff.

Associates and Bruce L. Scheiner, Attorneys for the Injured, has spent four decades representing accident victims throughout South Florida. Call 1-800-DIAL-BLS for a free and confidential consultation to discuss your rights.
More Blog Entries:
Parasailing and Jet Ski accidents a danger during Fort Myers tourist season, Florida Injury Lawyer Blog, September 30, 2013