We may have lucked out this year by escaping any serious hurricanes here in Southwest Florida, but we still feel the effects of these storms.
You might never think about it — but that new used car could be at increased accident risks because of Hurricane Sandy. How? Officials with the Florida Department of Highway Safety and Motor Vehicles (DHSMV) are warning consumers to beware of dealers selling vehicles without disclosing damage caused by any kind of flooding. Many of those vehicles may have made their way down the East Coast and here to Southwest Florida. Car buyers need to beware and do their homework before selecting which car to purchase.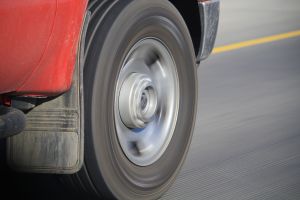 In the state of Florida, dealers who are licensed with the state are not allowed to make any kind of misleading, false or deceptive claims about the history or the condition of any vehicle. The law also requires that these dealers provide information regarding "Salvage" vehicles. "Salvage" is a term used to classify flood-damaged vehicles. If a dealer doesn't include all of the proper information, then it violates certain Unfair Trade Practice laws.
Our Fort Myers personal injury attorneys understand that some consumers may never even think to look for this kind of damage. Even when looking, you may never see it if you don't know what you're looking for. The truth of the matter is that this kind of damage can seriously hinder the computer and the safety mechanisms on your vehicle. These can in turn serve as serious dangers!
If you're looking at a car that you think may have been flooded, look over the following:
-Take the vehicle to a qualified mechanic and get their professional opinion. Make sure they inspect the car thoroughly.
-If a deal is "too good to be true" remember that it probably is!
-Take your time and look over the car yourself. You want to make sure that it fits your needs. Buying a vehicle should never be a rushed process.
-Take a look at the engine. You want to be on the lookout for a highwater mark on the block or on the radiator. If you see one, that's a pretty good sign that the vehicle has been flooded.
-Keep an eye out for any rust or corrosion on any of the wires or any other compartments.
-Make sure you always deal with a reputable company or dealership. This will help to ensure an honest sale!
-Be cautious whenever shopping at car auctions. Oftentimes, flooded vehicles will end up there.
-Before purchasing a vehicle, ask the dealership for a report on the full history of the vehicle.
If you have any questions or issues with a vehicle that you think has been flooded and was purchased from a dealership in the state of Florida, you can contact the Motorist Services Regional Office nearest you.

If you or a loved one has been injured in a car accident, call Associates and Bruce L. Scheiner, Attorneys for the Injured, for a free and confidential consultation to discuss your rights. 1-800-283-2900.
More Blog Entries:
Rainy Weather Causes Accidents throughout State, Officials Concerned, Florida Injury Lawyer Blog, October 26, 2012
Operation Safe Driver Begins Year-End Enforcement Effort in Southwest Florida, Florida Injury Lawyer Blog, October 24, 2012