It's that time of year again: Those big yellow school buses are once again a part of our morning commute.
Our Fort Myers injury attorneys urge parents to talk with their children about the risks, and motorists to practice the patience critical to avoiding a bus or pedestrian accident.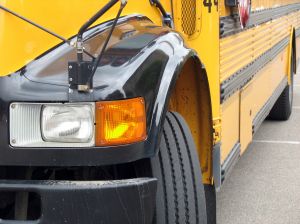 The National Highway Traffic Safety Administration reports nearly three-quarters of school bus accident victims are pedestrians who are hit by the bus or other vehicle being used for student transportation. More than half of all victims are between the ages of 5 and 7.
In Lee County, 48,000 students a day get to and from school on some 700 local school buses. Early local start times are another local risk factor as Lee County has some of the earliest start times in the state. According to a recent article in The News-Press, some parents have also voiced concerns about the safety of some local bus stops.
The truth of the matter is that pedestrian accidents are a real threat as students walk to and from their bus stop. Motorists are encouraged to use extra caution when traveling through residential neighborhoods in the early-morning or mid-afternoon. The U.S. Department of Transportation reports nearly half of all school-transportation accidents happen between 7-8 a.m. or 3-4 p.m.
NBC-2 reports local officials will recognize National School Bus Safety Week next month. In the meantime, drivers and student alike must do their part to help ensure the safety of our school buses and bus stops.
Driver Safety:
-Slow down near schools or in residential areas. Be mindful of speed limits in school zones.
-Stop for school buses loading or unloading children. By law, a motorist must stop for a school bus displaying red flashing lights.
-Leave for your destination with plenty of time to avoid rushing.
-Drive with your headlights on — even during the day. It makes it easier for drivers and children to see you.
Child School Bus Safety
-Remain seated while bus is in motion.
-Keep head and arms inside at all times.
-Avoid horseplay.
-Cross streets at a crosswalk.
-Choose a safe route to and from bus stop.
-Look left, right and then left before crossing the street.
-Make eye contact with bus driver before crossing street. Get permission of bus driver before boarding.
-Never attempt to retrieve something that has fallen beneath the bus.

If you've been injured in Southwest Florida, contact Associates and Bruce L. Scheiner, Attorneys for the Injured, at 800-283-2900 to discuss your rights. There is no costs or fees unless you win.