We celebrated the first day of spring a few days ago.
The vernal equinox marks one of the two times a year when day and night are nearly the same length. The term equinox comes from the Latin word equinoxium, which means "equality between day and night." That was March 20 this year, and always occurs on either March 19, 20, or 21, CNN reported.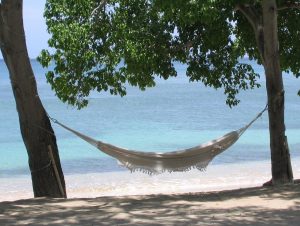 While for northerners it means a return to longer days and better weather, in Southwest Florida we know it as the time of year spring breakers hit the beaches and the equipment haulers for the Minnesota Twins and Boston Red Sox roll into town. Our injury lawyers in Fort Myers and Cape Coral know the risk of tourist injuries will be highest through the next six weeks.
This year's crowds in Southwest Florida are reaching their peak, and tourists face a variety of risks.
Tourist Injuries in Southwest Florida
Travelers attending spring training add about $70 million to the Lee County economy, and create about 1,000 jobs, according to a report commissioned by Lee County Commissioners last year. Nearly 40 percent of spring-training game attendees report only visiting Lee County for spring training and more than half said it was the primary reason they visited Southwest Florida. Meanwhile, Gulfshore Life has named Fort Myers Beach a top spring break destination even as FOX4 News reports some beach safety concerns. The Lee County Sheriffs Office is adding extra foot patrols using canines and ATVs on Fort Myers Beach, and is increasing use of surveillance towers and additional traffic control devices.
Our Fort Myers injury lawyers have posted recently about swimming pool safety, pedestrian injury risks and the risks caused by distracted, intoxicated or aggressive motorists. In most cases, making a claim for damages will rely upon proving negligence of an at-fault party. In Florida, the elements of negligence require proving a defendant owed a duty of care, and that breach of that duty resulted in compensable injuries to the victim. The most common causes of action stem from a traffic collision. Personal injury or wrongful death claims typically pursue an at-fault driver and his/her insurance company, but may also include a driver's employer, a victim's own insurance company or other third parties.
Identifying all responsible parties and the full extent of damages are central to obtaining adequate damages.
Premises Liability Claims for Tourist Injury
Other tourist injury claims occur on business property. Fall injuries are among the most common. Swimming pool injuries, drowning accidents, and unsafe property conditions may also result in a claim for damages.
Negligent security is probably the most overlooked cause of serious or fatal injury, particularly as it relates to spring break or other venues where large quantities of alcohol are consumed. Adequate security, proper lighting, security cameras, security personnel, and responsible service of alcoholic beverages are all central to ensuring customers and guests stay safe while having a good time.
Tourists who are injured in Southwest Florida are left with a ruined vacation and face additional hurdles to making a damage claim. At Associates and Bruce L. Scheiner, Attorneys for the Injured,  we have focused exclusively on fighting for the rights of accident victims in Southwest Florida since 1971. We welcome our visitors and guests each year and know the vast majority of our local businesses do the same. Please enjoy your visit and celebrate responsibly!
If you or a loved one is injured, call Associates and Bruce L. Scheiner, Attorneys for the Injured, at 1-800-646-1210.