Florida lawmakers are looking for ways to reduce drowning risks in the Sunshine State.
Florida leads the nation for drownings of children under the age of 5. Now, ABC7 News reports some lawmakers want to increase safety requirements under Florida's Residential Swimming Pool Safety Act. Our Fort Myers injury lawyers support any measure that reduces the risk of these senseless tragedies.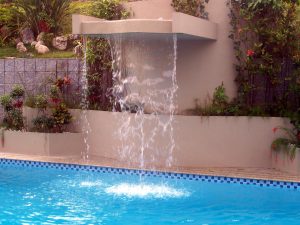 FOX 13 News in Tampa reports the bill is being backed by lawmakers and the mother of a 2-year-old who drowned in a friend's backyard pool in September 2017. The mother said her child exited the house through a sliding door and was able to get past a defective pool fence.
SB 724:Residential Swimming Pool Safety, also know as "The Kacen's Cause Act, would increase home-inspector reporting requirements and require new residential swimming pools to comply with at least two safety measures under the Residential Swimming Pool Safety Act of 2000 (Florida Statute 515.27). That act requires pool owners to have at least one safety feature: A fence, pool alarm, pool cover, or door with a self-closing, self-latching device.
SWFL Pool Safety – Drowning Accident Liability
Compliance with the law should be considered minimum performance standards. Pool owners may still be held responsible for drowning accidents even in cases where safety features are present. Fort Myers injury attorneys urge all pool owners and property managers to make swimming safety a top priority as we enter the height of tourist season. Those who don't, can and should be held responsible for resulting injuries.
Southwest Florida weather the next few months is expected to be the best of the year. More than 1 million visitors will come to Lee County. In many cases, they will stay with friends or relatives who make Southwest Florida their year-around home. In other cases, they will stay at one of the area's many hotels or resorts. We believe businesses owe an even greater duty of care to guests than homeowners. But, as Florida law makes clear, even residential homeowners are responsible for safe use of their pools.
From water quality, to safety of drains and heating equipment, to general drowning prevention, owning a swimming pool is a real responsibility. Last summer, FOX 4 reported a list of more than 100 public-use swimming pools deemed unsafe or unsanitary by the Department of Health, although most continued to operate.
Nor should property owners think trespass laws and property rights will protect them in the event a child wanders onto a property and drowns. As we have written before, Florida's attractive nuisance doctrine, holds landowners accountable for dangerous conditions on a property that can reasonably be expected to draw the interest of children, including swimming pools and old appliances.
The Lee County Injury Prevention Coalition offers safe swimming and drowning-prevention resources. Children should never be left unattended near a swimming pool or water feature and parents should not rely on water wings, life vests or other safety gear to replace adult supervision.
If you or a loved one is injured, call Associates and Bruce L. Scheiner, Attorneys for the Injured, at 1-800-646-1210.