The winter season is a great time to be out on two wheels, whether by bicycle or motorcycle. In the state of Florida the winter season is one of our busiest times on our roadways for this kind of traffic. With snowbirds heading south, vacationers escaping the snow up north, motorcycle riders are at particularly high risk.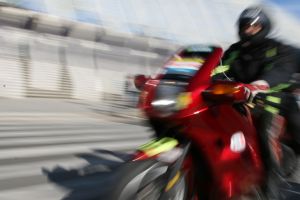 The cold reality is that motorcyclists are 30 times more likely to die in a crash than people in a car, according to the Insurance Institute for Highway Safety (IIHS).
Our Fort Myers motorcycle accident attorneys understand that the state of Florida welcomes motorcyclists from around the country through the long winter riding season. After all, we are well known for Daytona Bike Week, which kicks off in early March. Even before that, residents get to enjoy Cape Coral Bike Nightin February. It's no wonder why so many riders flock to the Sunshine State. But with this significant presence of two-wheeled riders, it's just as important to make sure we're all on the same page when addressing road safety and safe driving habits through the busy winter tourist season.

"You have a huge number of motorcyclists," said Steve Gaskins, the Hillsborough County spokesman for the Florida Highway Patrol (FHP). "It really started spiking, I'd say, in '02 and '03, as far as the fatalities are concerned."
With the busy motorcycle season upon us, we're joining Gaskins and the FHP in urging riders to do their part to stay safe.
Use your head. Make sure you're always wearing a helmet. Some studies show unhelmeted riders are close to 50 percent more likely to suffer a fatal head injury when involved in an accident and are three times more likely to sustain a serious brain injury than riders who wear a helmet. Always wear a helmet that fits right. Pick one that has the DOT label, which shows that it meets federal safety standards.
Take a motorcycle safety course. The class will teach you about the traffic safety laws that apply to motorcycles in your state, how to respond to emergency situations on a motorcycle, and give you a chance to try out your new skills in a controlled environment.
Check the tires. Tires are the most important parts of your bike. Check the surface of the tires for cuts and foreign objects. Check the tire pressure with a good gauge, avoiding ones you find at gas stations. Many times they've been used a lot and may not be accurate.
Watch out for sand and debris. A motorcycle has much less traction than a car, and when debris like sand and gravel get between you and the road, it can result in a nasty spill. You should always be on the lookout for sand and gravel and avoid driving over it in the first place. This means avoiding the shoulder and being aware of things like construction sites.
Ride with a great attitude. When you ride, you are an ambassador of motorcycling to the general public and it is your responsibility to ride accordingly.
If you or someone you love has been involved in a motorcycle accident, call Associates and Bruce L. Scheiner, Attorneys for the Injured, for a free and confidential consultation to discuss your rights. Call 1-800-283-2900 today.
More Blog Entries:
Join Associates and Bruce L Scheiner at Cape Coral Bike Night, Florida Injury Lawyer Blog, November 14, 2013
Cape Coral Motorcyclist Rear-Ended and Killed on Del Prado, Florida Injury Lawyer Blog, July 30, 2013