Officials with the Federal Motor Carrier Safety Administration (FMCSA) recently shut down more than 50 busing companies and took close to 350 vehicles off of our roadways through "Operation Quick Strike." With this enforcement campaign, officials spent eight months looking to target unsafe motorcoach companies — for your safety.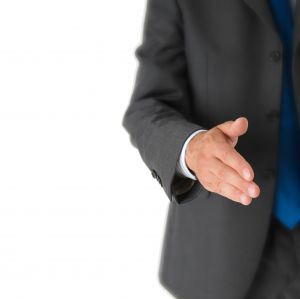 "Through Operation Quick Strike and our regular enforcement efforts, we're shutting down companies that put passengers at risk and educating the public on safe motorcoach travel," said U.S. Transportation Secretary Anthony Foxx.
Our bus accident lawyers know bus and motorcoach transportation is quite common for residents in the state of Florida, especially through the winter season. With many planned vacations and business trips, residents and visitors rely on commercial busing companies to get to where they've got to go without the headache of dealing with our congested roads. We choose a busing company to take on the driving responsibilities while we travel in comfort. Unfortunately, not all of the companies hire responsible drivers and not all of their buses are safe. And that's why officials with the FMCSA are stepping up.

During this enforcement campaign, more than 50 specially trained officials with the FMCSA combed our nation's busing companies from April to November to serve up some seriously strict investigations and reviews into close to 300 of the most at-risk companies.

The Enforcement Totals:
-More than 3400 complete investigations were carried out.
-Roughly 20 companies were put out of business because of their violations and the danger they present to the public.
-More than 30 companies were handed an "Unsatisfactory" rating and were shut down after they did not take the proper steps to correct these violations.
-Close to 30 companies were able to take the correction actions to correct violations initially discovered by FMCSA officials.
-Close to 350 buses were put out-of-service because of maintenance and safety violations.
-Overall, close to 1,500 total vehicles were inspected by officials.
-Close to 250 companies will receive follow-up investigations at a later date.
-The most common types of violations were hours-of-service and inadequate alcohol and drug driver testing programs.
Before you chose a busing company to travel with on your next trip, make sure that you do your homework. You can get safety ratings and other vital information on prospective companies with the click of a button through the FMCSA's SaferBus app. The Federal Motor Carrier Safety Administration (FMCSA) has developed the SaferBus mobile application to provide 24/7 access to important safety information that you should verify before you select a U.S. DOT registered bus company to transport you or members of your group. Don't take a chance and wind up with a company or on a bus that doesn't have your safety as a number one priority. Look before you book!
If you or a loved one has been injured in a busing accident, call Associates and Bruce L. Scheiner, Attorneys for the Injured, today for a free and confidential consultation to discuss your rights. Call 1-800-283-2900.
More Blog Entries:
Florida Bus Accidents Risks Highlighted by Surprise Inspections , Florida Injury Lawyer Blog, September 12, 2013