In most work injury cases, including those stemming from Florida construction accidents, workers can expect to have a single remedy against their employer: Workers' compensation. The workers' compensation law is a trade-off of sorts. Employers agree to a system of no-fault benefits for workers injured in the course and scope of employment, and employees agree to forfeit their right to sue the company.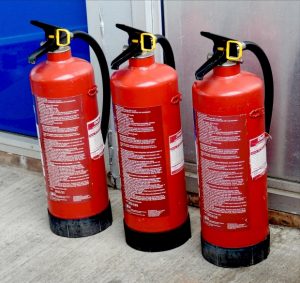 However, while this provision generally also protects co-workers, it typically does not pertain to third-parties, such as product manufacturers, rogue drivers or, in some cases, other contractors on the same job site. The question recently considered in a work injury lawsuit by the Mississippi Supreme Court was whether a worker who obtained workers' compensation benefits from a company was entitled to also sue that company, on the grounds the company wasn't his statutory employer.
So why would a company that wasn't his statutory employer pay benefits in the first place? According to court records, it had to do with an agreement between the defendant property owner and a contractor, which provided maintenance services. The terms of the contract were separate from state law, which did not mandate that the property owner pay workers' compensation insurance. The fact that the property owner chose to do so as part of the contract did not mean it assumed the position of statutory employer, at least that's what the Mississippi Supreme Court ruled when it decided plaintiff could proceed with his personal injury lawsuit against defendant, even though defendant/ defendant's insurer had paid workers' compensation benefits. 
This case had a very unique set of circumstances, but of course, all cases have their own unique facts, which is why it's important to consult with an experienced construction accident attorney about your injury.
Although workers' compensation law differs between Mississippi and Florida, both states share the concept of statutory employers, which is understood to mean a relationship that is established when one employs another as a contractor to perform work in the course of a business, but who is liable for workers' compensation according to statute. In this case, plaintiff worked for a maintenance subcontractor that had a years-long contract with an oil refinery plant. One day while plaintiff was working near one of the refinery plant employees, he opened a valve that shot hot steam and water onto him, burning him on most of his body.
Per the contract between the maintenance subcontractor and the refinery plant, the refinery plant paid its $350,000 self-insured policy to plaintiff and its workers' compensation insurer paid $630,000 to him. Afterward, he filed a third-party lawsuit against the refinery and its worker, alleging negligence.
Defendant responded that it was immune from litigation because it had already paid out workers' compensation. But, the worker argued, defendant wasn't his statutory employer and therefore wasn't immune. The trial court disagreed and granted summary judgment to the oil plant. However, the state supreme court reversed. The state high court ruled that just because the refinery was contractually obligated to pay workers' compensation benefits didn't mean it was statutorily required to do so, and this is what was necessary to establish itself as a statutory employer. Therefore, plaintiff was granted the right to proceed with his case.
Call Associates and Bruce L. Scheiner, Attorneys for the Injured, at 1-800-646-1210.
Additional Resources:
Thomas v. Chevron U.S.A., Inc., Jan. 26, 2017, Mississippi Supreme Court
More Blog Entries:
Entila v. Cook – Workers' Compensation and Claim Against Co-Worker, Jan. 27, 2017, Fort Myers Construction Injury Lawyer Blog