A look at the traffic on the roads of Southwest Florida during the "Safer-at-Home" order makes it clear that few non-medical occupations have been deemed more "essential" during the COVID-19 pandemic than the construction industry.
Sometimes it seems the building will never stop. Certainly, we have proof now that a pandemic won't stop it. In the last month, everything from new-home communities to major road projects have continued with construction, virtually around the clock, even as most non-essential workers have been strongly encouraged to stay home.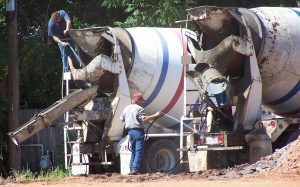 To be sure, construction is a primary driver of Southwest Florida's economy. This has been true for decades. When Bruce L. Scheiner built his law firm's headquarters near Page Field in 1971, it was located at the edge of town! Even today, the quieting wrought by the flu pandemic has brought to a standstill nearly everything but construction.