With schools letting out for summer, kids are ready for a much deserved break. There is every evidence, after two years of COVID, that families are planning more trips and more gatherings with family and friends, than they have in recent years.
All of us at Associates and Bruce L. Scheiner, Attorneys for the Injured, wish all of you a safe and enjoyable summer. We urge you to pay particular attention to the risks associated with backyard swimming pools. Florida has nearly 1 million pools – more than anywhere else in the nation – and the start of summer is typically the most dangerous time of the year for drowning and near-drowning accidents.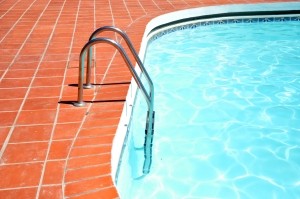 Florida law puts the responsibility for swimming pool safety on the homeowner by requiring locked fences, door alarms, and other safety features be installed on almost all private pools. When it comes to kids, Florida's attractive nuisance doctrine may hold homeowners liable for serious or fatal injuries even if a child trespasses. The law recognizes property owners have an obligation to keep children safe from dangerous conditions on their properties that might entice them.
Pool Safety at Home in SWFL
But regardless of the law, no homeowner wants the heartache of a summer tragedy involving a swimming pool. Our injury lawyers in Fort Myers and Cape Coral have learned a few lessons over half a century of representing families dealing with a serious personal injury or wrongful death.
The talk: Always make it a point to talk to your children often about the rules and expectations. This is particularly true when guests are visiting. Pools are an almost overwhelming temptation for kids. Make it clear there will plenty of swim time but that a child must never enter a pool patio without adult supervision.
Use life vests and flotation devices: Having life vests for small children and novice swimmers is always a good idea. Plenty of floating items can also help someone in distress stay above water.
Supervision: Even when multiple adults are present, make someone responsible for watching the pool on a rotating basis. Just like a designated driver.
Swim lessons: Parents who have swimming pools are encouraged to get children into swimming lessons as early as possible. Knowing how to swim is a child's best defense against drowning.
Learn CPR: Pool owners should also take a CPR class. The most common cause of fatal and disabling injury is lack of oxygen. Even a few minutes can make all the difference. An adult who knows CPR has the best chance of saving a child's life while waiting for emergency care to arrive.
Each summer in Southwest Florida, several children drown in backyard pools. These are among the most tragic cases our child injury lawyers handle. Please do everything you can to respect the risks and make sure your kids enjoy the summer while making good memories that will last a lifetime.
If you or a loved one is injured, call Associates and Bruce L. Scheiner, Attorneys for the Injured, at 1-800-646-1210.