May is motorcycle safety awareness month. It is also the start of the summer riding season in Southwest Florida.
While Florida weather permits year-around riding, it also exacerbates the risks, both because motorcycles are on the road all year, and because the never-ending ride breeds complacency among motorists who, because they see riders all year long, might not see them at all.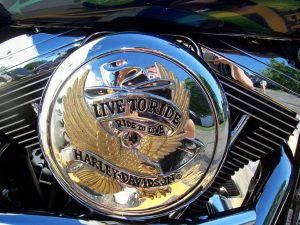 The truth is the vast majority of motorcycle accidents involving a motor vehicle are the fault of the vehicle's driver. But that does not mean motorcyclists are powerless when it comes to reducing the risks. Our motorcycle injury lawyers in Fort Myers and Cape Coral have been representing riders and their families in personal injury and wrongful death claims for half a century. And there are a number of lessons we have learned over the years when it comes to safe riding on the roads of Lee, Collier and Charlotte counties.
Rider Safety Tips
When it comes to staying safe on the road, here is our best advice for both new and veteran riders:
Wear a helmet: Wearing a helmet is a choice for adult riders in Florida. Riders who choose not to, will still be able to make an injury claim against other at-fault parties. Yes, there are a few select scenarios where wearing a helmet can cause injury, particularly as it relates to the neck. But the evidence is clear that wearing a helmet offers the best protection in the vast majority of collisions.
Wear protective clothing: We cringe when we see riders in shorts, tank tops and flip flops. Believe us when we tell you that you will be glad you are wearing long pants and long sleeves if you end up sliding down the asphalt.
Choose wisely: The start of season is the most popular time to buy a new motorcycle. Choose wisely. Make sure you are not buying a bike that exceeds your skills and experience. Practice in a lightly traveled area. Take another rider safety course to familiarize yourself with your new bike.
Byways not highways: Choose your route carefully. Well-maintained roads with less traffic are ideal.
Group riding: Ride with like-minded, safety conscious friends. If you don't have any, that's another great reason to take a rider safety course. Riding in a group makes you more visible and allows you to rely on the experience of others. It also ensures help will be available if you are involved in a collision.
Learn: Take a rider safety course every year, or every other year at a minimum.
Have your bike serviced: Get your motorcycle serviced by a professional every year.
Watch the weather: Late afternoon summer riding is less than ideal in Southwest Florida. Avoid the rain. Wait it out.
Maintain Insurance: Optional uninsured/underinsured motorist coverage will help protect you in the event of a collision with a driver who lacks adequate insurance or leaves the scene. It is a must for motorcycle riders.
As veteran motorcycle injury lawyers, we know there is no such thing as a minor motorcycle accident. Even low-speed collisions can result in serious or fatal injuries to riders. By doing your part to stay safe, you will be reducing the chances of becoming a victim.
If you or a loved one is injured, call Associates and Bruce L. Scheiner, Attorneys for the Injured, at 1-800-646-1210.