We wrote earlier this week about the 100 Deadliest Days of Summer and the driving behaviors we can all keep in mind to reduce the risks of being involved in a serious traffic collision. Our car accident lawyers in Fort Myers and Cape Coral also reminded parents that teen drivers are at highest risk. And we urged you to take special care to talk to the teens in your family about the importance of practicing the key safe-driving habits – avoid distraction, obey the law, never drive intoxicated, and take special care around vulnerable road users like motorcyclists, bicycle riders, and walkers – each time they get behind the wheel.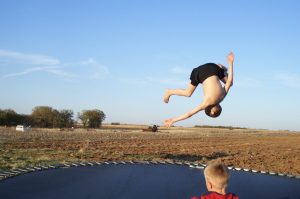 But the high risks faced by teens each summer is worth a full discussion. Already at the highest risk on the road, teenagers are more likely to be killed in a traffic accident between Memorial Day and Labor Day than at any other time of year. The freedom that comes with summer, parents who relax restrictions and expectations, and traveling with other young passengers, are all among the leading risk factors.
Keeping our Teens Safe on The Roads of SWFL
Our
injury lawyers
in Fort Myers and Cape Coral urge you to take the risks seriously and follow a number of steps to help protect your teenagers on the roads of Southwest Florida.
Set expectations: Entering a teen safe-driving contract like this one provided by the Centers for Disease Control and Prevention, can be a great way to set expectations.
Set limitations: Even parents who closely monitor their teens during the school year, are apt to grant broader freedom through the summer months. This should be done judiciously. Teens are already lacking the supervision they get at school. Being too loose with the rules can increase the risk, as well as the likelihood of unsafe behavior.
Obey driving restrictions: Florida's graduated driver's licensing law grants teens driving rights in stages designed to keep them safer while they learn to drive. Know and understand these restrictions – which include limits on night driving and restrictions on teen passengers — and make sure they follow them.
Review your insurance policy: Make certain your teen is listed. Failure to list a teen driver can result in a lack of coverage in the event of a collision. Make sure every driver in your household, and every vehicle in your family, is listed on the policy. Failure to do so may give your insurance carrier a reason to deny your claim. You should also make sure you are carrying uninsured/underinsured motorist coverage, which is optional in Florida. This critical coverage will protect your teen in the event of an accident involving an uninsured or underinsured driver.
Choice of vehicle: Make sure your teen is driving an appropriate vehicle. Generally, larger, slightly older vehicles are the best choice. New enough to have many modern safety features is best. Sports cars with powerful engines, and small cars that afford less protections, are not the best choice.
When it comes to keeping your teen safe on the road, don't leave anything to chance. Talk to them early and often and make sure they understand the risks, the expectations, the limitations and the consequences.
If you or a loved one is injured, call Associates and Bruce L. Scheiner, Attorneys for the Injured, at 1-800-646-1210.