May is Motorcycle Safety Awareness Month as authorities look to remind motorists to watch for riders, and riders to put safety first, as the summer riding season begins.
The motorcycle injury lawyers at Associates and Bruce L. Scheiner have spent more than 4 decades building a reputation among Southwest Florida riders — for advocacy both in the courtroom and throughout our local communities. Associates and Bruce L. Scheiner has been the primary sponsor of Cape Coral Bike Nights for more than a decade and also sponsors and supports many other local riding events along Florida's Gulf Coast.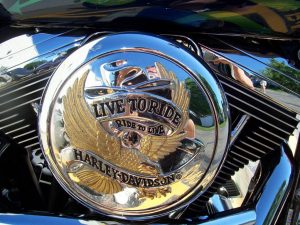 Federal statistics show motorcycle riders are 27 times more likely to be seriously injured or killed in a traffic accident, compared to occupants of a passenger vehicle. For riders, there is no such thing as a "minor" motorcycle accident. Virtually all accidents involve often serious injury — and fatalities are commonplace. In most cases when a motorcycle accident in SWFL occurs involving another vehicle, fault is assigned to the vehicle's driver.
Motorcycle Accidents in SWLF: Liability for Injuries
Motorists who take the extra time to watch for riders, and provide them with the right of way, can not only save lives, but can reduce the liability associated with being blamed for a serious or fatal collision. For when it comes to riders, even accidents at slow speeds in parking lots or along neighborhood streets, have the potential to be life-threatening.
Statistics show motorcycle accidents are on the rise nationwide. And nowhere in America are the risks for riders higher than here in the Sunshine State. Florida motorcycle accidents claimed the lives of 555 riders in 2016, more than anywhere else in America. In fact, California and Texas were the only other states to report more than 200 rider fatalities that year.
When a fatal accident occurs involving a passenger vehicle, it is most often because the vehicle's driver failed to yield the right of way and turned left into the path of an oncoming rider. Distracted driving, speeding and rear-end collisions are other common causes.
Motorcycle Injury Claims Require Experienced Legal Help
A number of challenges often exist in these cases, which can hinder a victim's ability to obtain adequate compensation. Identifying all available insurance coverage will be critical as at-fault motorists often lack sufficient coverage to suffice when serious or fatal injuries occur. In some cases, this may mean pursuing a claim against a victim's own insurance policy for uninsured or underinsured motorist benefits.
In other cases, a rider may be unfairly blamed for causing his or her own accident. However, it is important to note that under Florida's (F.S. 768.81) comparative fault statute, a victim partially at fault for a collision will not be barred from pursuing a claim against another party at fault. While a victim's damage award may be reduced in proportion to assigned fault, he or she will not be prevented from pursuing a damage claim so long as they are found less than half to blame.
If you or a loved one is injured, call Associates and Bruce L. Scheiner, Attorneys for the Injured, at 1-800-646-1210.