Florida is a boater's paradise, but it quickly became a nightmare for the parents of two teen boys who disappeared off the coast of Jupiter in the midst of a fierce Atlantic storm. The 19-foot boat they took was recovered months later, empty. The boys have never been found.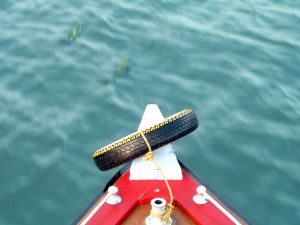 Now, the parents of one of those teens are eyeing a wrongful death lawsuit against the other, after a new state report alleges negligence for failure to exercise reasonable care in allowing the teens to go out into the water on an ill-equipped boat in poor weather conditions with no adult supervision. However, the prospective defendants of the case say they did not allow their son to take the boat out that day, and should not be liable for the other boy's death.
Florida does not require a boating license for any operator. However, if a boater was born on or after Jan. 1, 1988, they will be required to complete a boater's safety education course if they operate a boat with 10 hp or more. Most providers of these courses have no minimum age, and do not require participants to be Florida residents.
The question in this tragic case will really boil down to whether the boys were properly supervised. Although negligent supervision is a tort that could apply in a variety of contexts (think construction site managers or trucking carriers overseeing many drivers), it can also refer to failure to control a child. What must be proven is the adult knew or should have known the child needed to be controlled and/ or protected, and failed to do so, resulting in injury.  Continue reading ›