As the new school year begins, we want to talk about the importance of bus stop safety.
The vast majority of students in Lee, Collier, and Charlotte counties commute to and from school by bus. When we look at the risks, it's important to understand that most serious and fatal injuries occur while students are walking to and from bus stops, or while waiting for a bus. Fewer than 10 percent of injuries occur while riding the bus.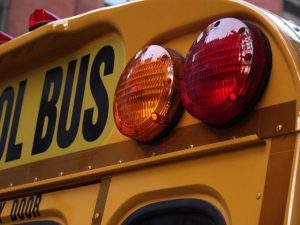 Several fatal tragedies in recent years have cast a spotlight on the issue of bus stop safety. With so much at stake for children and parents, our injury lawyers are diligent in evaluating bus stop design and location as contributing factors in serious accidents. However, it's important for parents to understand that there is much they can do to help protect their children during the morning and afternoon commute.