Our Fort Myers accident attorneys frequently report on the dangers faced by teenagers behind the wheel, particularly when it comes to distracted driving. Earlier this week, we reported on our Florida Injury Lawyer Blog when an auditorium of Florida teens began jeering at the prospect of not being able to use their cell phones behind the wheel.
Now safety organizations are teaming up to encourage teenagers to develop a public-service radio announcement on the dangers of distracted driving that will appeal to teens their own age, the Business Journals reported.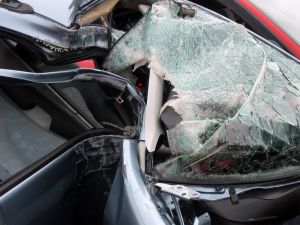 The National Road Safety Foundation and the National Student Safety Program are launching "JST DRV," a radio PSA contest. Teens are invited to submit 15- or 30-second PSA announcements on the dangers of distracted driving. The winning announcement will be broadcast nationwide during Youth Traffic Safety Month in May. Three runners-up will receive a $500 scholarship and a Bluetooth device.
The winner will receive a $1,000 scholarship, a Bluetooth device and a trip to Honolulu for the Youth Traffic Safety Conference this summer. Teens ages 14 to 18 are invited to submit entries. Deadline for the contest is March 25.
"The JST DRV Radio PSA Contest hopes to engage young people in communicating important messages about distracted driving in their own voice," said Michelle Anderson, operations director of the National Road Safety Foundation.
Health News Digest recently reported more than 680,000 motorists were involved in accidents with teen drivers in 2008.
"When most people think about those affected by teen driver crashes, they think of the teens behind the wheel. We must also consider the significant impact of these crashes on other members of our communities: occupants of other vehicles, pedestrians, cyclists, and other road-users," says Dennis Durbin, who was an author of the report. "Whether or not we have a teen driver in our family, we should all care about this issue. This report provides a concrete way to measure the effectiveness of laws, education, and other programs in reducing teen crashes and their impact on communities."
The National Highway Traffic Safety Administration reports 516 motorists were killed in Florida car accidents involving teenagers in 2008. Of those, 153 were occupants of other vehicles and 62 were non-occupants, such as cyclists or pedestrians. Only California and Texas reported more teen-driving fatalities.
"A quarter of all teens admit to texting behind the wheel and, in 2009, the highest proportion of distracted drivers in fatal crashes was under the age of 20," said U.S. Transportation Secretary Ray LaHood. "We know we have to engage teens in order to put an end to distracted driving. With their help, we can educate teens and adults about making smarter choices that will save lives."
More information on the contest is available at www.nrsf.org.

Associates and Bruce L. Scheiner, Attorneys for the Injured, is a law firm dedicated to representing accident victims in personal injury and wrongful death claims throughout South Florida, including Fort Myers, Cape Coral, Naples, Port Charlotte and Sebring. Call for a free and confidential consultation to discuss your rights. 1-800-283-2900.