Boat racing is a popular sport and common recreational activity in the greater Fort Myers area. The weather is beautiful and the water is just a hop, skip and a jump away. Unfortunately, boating accidents in Florida are a common occurrence. Take for instance last weekend's Key West Offshore Championship, where three boat racers died as a result of boating accidents.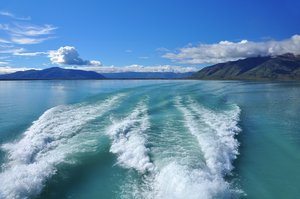 A Sarasota man died after his 850-class Skater catamaran flipped during the last lap of the seven-lap race. Roughly 200 people attended his memorial. His racing partner, from Fort Myers, was released from the Lower Keys Medical Center in Key West this weekend, according to The News-Press.
Our Fort Myers boating accident attorneys understand the risks involved in powerboat races off the shores of Florida, and how deadly these contests can be. In addition to the Florida boater's death, a 74-year-old man and a 47 year-old man died when their 46-foot catamaran crashed during one of the races in Key West Harbor. The accident happened Nov. 9, which marked the start of the race. A memorial was held for the two a day later.
"It was the classic rollover type of accident; something we've seen before at turns," John Carbonell, president of Super Boat International.
Officials are still looking into the accidents, but they believe the driver made too swift of a turn. During the accident, winds were sustained at 15 miles per hour with wind gusts reaching nearly 25 miles per hour. Wave heights were about three feet.
One of the men, Danny Crank, who was involved in one of the boating accidents, spoke out about the trauma he faced at the championship. He said the accident happened when he and the other boaters were traveling about 110 miles per hour. His accident happened when his vessel slammed into a wave, according to 7News.
Witnesses say that the canopy of the boat imploded into the boat's occupants. Luckily the boat came back up to the surface after nose diving into the water. The survivor had bloodshot eyes and a cut ear, but says he's thankful to be alive. He thanks the rescue team for being on hand and being so responsive and well-trained. He says the rescue team is always on his mind.
He goes on to say that he doesn't race for the money. He says he grew up fantasizing about these racing boats and knew he wanted to do it one day. He says it's not for everyone though.
"If you're scared, then you shouldn't be in the boat, because then you hesitate, and it makes things worse," said Crank. "We all know the risks."
The last fatalities in this competition happened back in 1995.
While boat racing is inherently dangerous, recreational boaters are also at risk of having an accident especially during the winter boating season.

Associates and Bruce L. Scheiner, Attorneys for the Injured, are dedicated lawyers helping boating accident victims throughout South Florida, including Fort Myers, Cape Coral, Naples, Port Charlotte and Sebring. Call us today for a free and confidential consultation to discuss your case. 1-800-283-2900.
More Blog Entries:

Watercraft accidents a winter danger in Naples and Fort Myers, Florida Injury Lawyer Blog, November 21, 2011
Authorities look to prevent boating accidents in Fort Myers, Naples as season begins, Florida Injury Lawyer Blog, November 9, 2011