This is the first of a two-blog series in which our Fort Myers boating accident lawyers will discuss the dangers and risks that boaters face on Florida waterways. Newly released information from the Florida Fish and Wildlife Conservation Commission offers us a sneak peek into the seriousness of these types of accidents.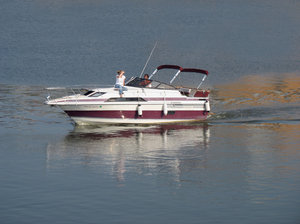 According to the 2010 Boating Accidents Statistical Report, there were nearly 700 boating accidents in Fort Myers and elsewhere throughout the year. These accidents resulted in nearly 80 fatalities. Most of these accidents were caused by drowning and victims falling overboard. Many of these deaths could have been prevented if more boaters wore life jackets.
Middle-aged boaters and older males are more likely to be involved in a boating accident, even though they typically have more boating experience than others. Most of these boaters failed to learn their boating skills through a boating safety course. The "Wear It Florida" campaign aims to get all boaters to wear life jackets, but targets this demographic because they're least likely to wear them.
There were nearly 942,000 recreational vessels registered in Florida in 2010. Our state continues to have the most registered boats in the country. Officials believe that there are another one million boats that are non-registered and in use. They also believe this number is expected to grow.
In 2010, nearly 70 percent of the boat operators who were involved in accidents reportedly had no formal boater education. Monroe County had the highest number of boating accidents with nearly 80, about 7 deaths and nearly 60 injuries.
Falling overboard and drowning has been the number one cause of boating deaths. Even though these types of accidents are completely preventable, the number continues to increase. These types of accidents accounted for more than 60 percent of fatal accidents. May has proven to be the most deadly month on the water. May 2010 produced nearly 15 fatalities. More than 20 percent of all boating accidents involved alcohol or drugs. Nearly 90 percent of the fatalities occurred among males.
In 2010, personal watercrafts accounted for nearly 15 percent of registered vessels in the state. These vessels accounted for nearly 20 percent of the reported boating accidents for the year, with about 125 accidents. Nearly half of these accidents involved a collision with another vessel. Nearly 35 percent of these accidents happened in Miami-Dade, Pinellas and Monroe counties. Monroe County ranks number one for these types of accidents.
According to the 2010 Boating Accidents Review, Florida had the most boating accidents in the country in 2010. Coming in at number two was California, which had about 500 accidents. Nearly 50 more accidents were reported in 2009 than in 2010, even though the number of registered vessels decreased.
Lee County had more than 43,000 registered vessels in 2010. There were nearly 35 boating accident reports in Lee County throughout the year. These accidents resulted in four fatalities and nearly 20 injuries. These accidents ran a tab of nearly $551,000 and landed the county as the fifth most dangerous in the state.

Associates and Bruce L. Scheiner, Attorneys for the Injured, are dedicated to helping boating accident victims throughout South Florida, including Naples, Cape Coral, Fort Myers, Port Charlotte and Sebring. Call us today for a free and confidential consultation to discuss your case. Call 1-800-283-2900.
More Blog Entries:
Watercraft accidents a winter danger in Naples and Fort Myers, Florida Injury Lawyer Blog, November 12, 2011
Authorities look to prevent boating accidents in Fort Myers, Naples as season begins, Florida Injury Lawyer Blog, November 9, 2011