Proponents of tort reform are pressing forward with a series of bills that, if passed, would make it increasingly difficult to file an injury lawsuit, to pursue class action litigation or to obtain just compensation.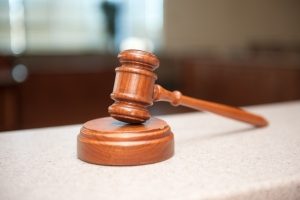 The term "tort reform" is a tidy way of explaining efforts that make it harder for those who have suffered serious injury due to someone else's negligence to seek and obtain justice. It's wrapped in a pro-business agenda, and is predicated on the notion that plaintiff attorneys are greedy and frivolous claims are rampant and plaintiffs unfairly are awarded millions – even when it was largely their own fault for being hurt. This characterization overlooks the reality of our civil justice system and the fact that it can already be an uphill climb for many injury plaintiffs. Yet it's been very successful. Look no further than the so-called "McDonald's coffee case," wherein an elderly woman was awarded $1 million (or two days' coffee sales) after she was so severely burned by the company's hot coffee that she nearly died. The fast-food restaurant was selling coffee far in excess of what would be considered safe temperatures and thousands of people had suffered burns in the year prior. Yet tort reform proponents managed to successfully rewrite the script for the American public, who now generally look back on that case as a class "frivolous lawsuit."
Now, with politicians friendly to tort reform now controlling both houses of Congress and a president considered pro-business, tort reform supporters are pressing forward with their agenda. 
Among the measures proposed:
A $250,000 cap on non-economic damages in medical malpractice cases. Non-economic damages would be for things like pain and suffering and loss of consortium, as opposed to medical bills and lost wages. Although quarter million dollars sounds like a lot, one must consider that this would include cases for even those who have been harmed by careless or reckless health professionals, rendering them permanently and severely disabled or coping with the untimely death of a loved one. Further, there is no evidence whatsoever that medical malpractice damage caps lower insurance premiums – either for the doctor or patients.
The "Innocent Party Protection Act," which would transfer many claims from the traditionally more plaintiff-friendly state courts to the federal courts.
The "Fairness in Class Action Litigation Act," which would only allow class action lawsuits to proceed if every person in the class had the same type and scope of injury – something that is virtually impossible to assure. Currently, many class action lawsuits are pursued on the common issues of liability, while damages are decided individually later. Requiring that all plaintiffs have the same amount of damages would virtually shut down the avenue of class action compensation.
The "Lawsuit Abuse Reduction Act," in which federal judges would be mandated to impose sanctions on lawyers whose claims are later deemed to be frivolous. As we mentioned earlier, there is no valid evidence to suggest that frivolous litigation is a real problem burdening our civil justice system. In reality, the effect of such a measure would be a chilling effect on a large range of civil complaints, from employment discrimination to injury litigation.
Supporters of these measures insist they are merely "rebalancing" the system that has gotten skewed in favor of plaintiffs and injury lawyers. The truth is these measures will prohibit even basic access to and fair outcomes from the civil justice system.
Call Associates and Bruce L. Scheiner, Attorneys for the Injured, at 1-800-646-1210.
Additional Resources:
House GOP quietly advances key elements of tort reform, March 9, 2017, By Kimberly Kindy, The Washington Post
More Blog Entries:
Report: Bike Week & Biketoberfest Motorcycle Deaths at Historic Low, March 30, 2017, Personal Injury Attorney Blog