Lee County is on track this year to have the most traffic deaths reported since 2006. That year, there were 121 people in this county killed in auto accidents. So far this year, we're up to at least 74 (higher when we count the recent Labor Day traffic death toll). Unless our trajectory slows considerably, we're going to have some 110 traffic fatalities in 2015.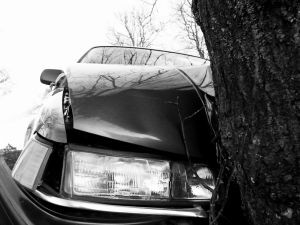 Already, the number of auto accident deaths in this county is 42 percent higher than it was during the first eight months of 2014, when there were 52 deaths. In fact, in all of 2014, there a total of 81 traffic deaths in Lee County. We're dangerously close to hitting that mark, and we still have four more months left in the year.
Statewide, the number of fatal crashes has gone up 21 percent.
That Lee County's rate is double that is extremely troubling to our Fort Myers traffic accident lawyers.
The worst part of all of this is that these deaths are almost entirely preventable.
In an examination of 54 completed crash reports from this year, The News-Press determined nearly 70 percent were attributed squarely to driver error, as opposed to some outside force like inclement weather. Even in situations where the weather is bad, drivers owe a duty to adjust their operation of a vehicle accordingly, either by slowing down or pulling over if necessary.
Many of those cases reviewed involved careless or negligent operation of a motor vehicle. These would be cases in which a driver texting on a phone failed to look up and see that traffic was stopped ahead or failure to check one's mirrors before switching lanes.
Another commonly-cited factor in accidents this year has been speed. Drivers are traveling not only in excess of the posted speed, but also far too fast for current conditions. If traffic is heavy, drivers need to adjust their speed accordingly. They must act as a reasonable person would in the same situation.
One of the biggest problems, say safety advocates, is complacency. Drivers let their guard down. They do to the same job every day. They go to the same grocery store. They don't come to a complete stop every time they approach that same familiar stop sign. They don't use their blinker.
We simply take our safety for granted – and we shouldn't.
This past Labor Day weekend, we lost an additional five lives in Southwest Florida traffic crashes- including one 5-year-old. One of those happened in Collier County when a Fort Myers man crossed the center line of State Road 82 and collided with another vehicle head-on. Both drivers were killed as was a 5-year-old boy. Two adult female passengers, one in each vehicle, were left in critical condition, while a 10-year-old girl suffered serious injuries.
In Lehigh Acres the same weekend, a motorcyclist and his passenger were killed when the biker reportedly failed to yield to a stop sign. A sport utility vehicle struck the pair as the bike entered the intersection, causing both operator and rider to be ejected.
Those impacted by the negligent and reckless driving of others should seek legal counsel to learn more about their legal rights.
Call Associates and Bruce L. Scheiner, Attorneys for the Injured, at 1-800-646-1210.
Additional Resources:
Lee County traffic deaths up 42 percent in 2015, Sept. 4, 2015, By Dan Deluca, The News-Press
More Blog Entries:
Uber Sued for Misrepresenting Driver Safety to the Public, Aug. 31, 2015, Fort Myers Accident Attorney Blog