As our Fort Myers accident lawyers recently discussed, the entire month of May is used to raise awareness about motorcyclists on our roadways. It's Motorcycle Safety Awareness Month, according to the National Highway Traffic Safety Administration (NHTSA). During this time, drivers are asked to be more cautious. Up north, riders are getting their bikes out for the spring and summer. In Florida, riding weather is year around but riders are gearing up for the summer riding season.
During this time of the year, motorcycle accidents are much more common on roadways nationwide.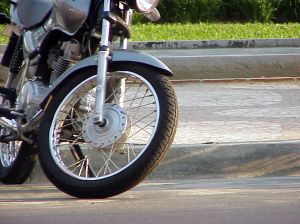 In Lee County, local police officers had to respond to two Fort Myers motorcycle accidents in the same night, according to WINK NEWS.
The first of the accidents happened on Blount Street when a motorcyclist was struck by a car. The second of the accidents happened on Martin Luther King and Fowler Street when a pickup truck stopped for passing first responders who were responding to an accident. As the pickup truck stopped, a motorcycle slammed into the back of it. That biker was transported to a local hospital.
Florida Motorcycle Accident Statistics, 2009:
-There were more than 8,310 motorcycle accidents.
-There were nearly 7,440 motorcycle rider injuries.
-There were nearly 400 motorcycle rider fatalities.
-Motorcycle accidents accounted for more than 15 percent of all traffic-related fatalities even though they only accounted for about 6 percent of the motoring public.
-Drivers between the ages of 45- and 54-years-old were involved in the most accidents.
-The median age of riders who were killed in 2009 was 42-years-old.
-Nearly 95 percent of the motorcyclists who were killed in accidents in 2009 were Florida residents.
-Lee County was one of the top counties that accounted for the most motorcycle fatalities.
-Nearly 50 percent of motorcyclists weren't wearing a helmet when a fatal accident happened.
-About a quarter of all motorcycle accidents involve a motorcyclist falling off of the motorcycle, hitting another object, overturning or running off of the road.
-More than 30 percent of motorcycle accidents happen between March and May.
-Nearly 45 percent of fatal motorcycle accidents occur during the weekend.
-About a third of all motorcyclist fatalities result from a traumatic brain injury.
-The total costs for hospital charges for motorcyclist injuries in 2009 was nearly $400,000,000.
-The average hospital charge for one of these injuries was nearly $3,000.
Motorcyclists face some serious risks for injury and death in the event of an auto accident. As a matter of fact, these riders are injured roughly 80 percent of the time while occupants of passenger vehicles are injured about 20 percent of the time.

Associates and Bruce L. Scheiner, Attorneys for the Injured, has spent 40 years fighting for the rights of motorcyclists throughout Southwest Florida, including Fort Myers, Naples, Cape Coral, Bonita Springs, Port Charlotte and Venice. If you or a loved one has been involved in a motorcycle accident in Fort Myers or any of the surrounding areas, call today to schedule a free and confidential appointment to discuss your rights. Call us at 1-800-283-2900.
More Blog Entries:
Motorcycle Accidents in Fort Myers and Elsewhere in Florida: A Year Round Concern, Florida Injury Lawyer Blog, April 6, 2012