Three people were seriously injured in a multi-vehicle car accident in North Fort Myers. The Florida Highway Patrol (FHP) reports that a 34-year-old driver was heading east on Littleton Road when he attempted to cross over US-41 at a high rate of speed. When crossing over the highway, his car went airborne and came down in the eastbound lane. Once landing on the roadway, he lost control of the vehicle, swerved into another lane and headed down the wrong way of the westbound lanes of Littleton Road.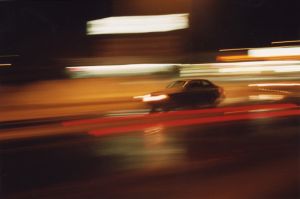 According to ABC7, the driver then slammed his vehicle into two other vehicles, forcing one to be pushed off the road and flip over into a ditch. After striking the first vehicle, the speedy driver's car slammed into a second one, driving over its hood and windshield. The speedy driver, his 15-year-old passenger and a 10-year-old passenger of one of the other vehicles were seriously injured in the crash and were transported to local hospitals. There were three others who were also taken to the hospital. Charges on the speedy driver are pending.
Our Fort Myers car accident lawyers understand that speed has been identified as a key risk factor in traffic-related injuries, influencing the risk of an accident as well as the injuries that result. Controlling your speed on our roadways may be one of the most beneficial ways to help to prevent car accidents and to reduce the impact when they do happen, lessening the severity of injuries sustained by the victims.
The truth of the matter is that the faster a vehicle is going, the higher the risks are for an accident. The forces that are experienced by the body in a collision increase exponentially as the speed of the vehicle increases.
The posted speed limits on our roadways have been carefully formatted and chosen by traffic experts. These limits are in place to help keep traffic flowing smoothly and to help keep motorists safe. Still, speeding continues to be a deliberate and calculated driving habit in which the driver ignores the danger. According to recent polls, about 90 percent of drivers say that they've sped on our roadways at some time in their driving career. About three fourths of all drivers say that they do this on a regular basis.
Look at it this way: Every year, there are roughly 6 million auto accidents on roadways nationwide. In these accidents, nearly 40,000 people are killed and another 3 million are injured. Two million of these injuries are reported to be permanent injuries. Excessive speed counts for about a third of these fatalities and injuries. That means that thousands die and millions are injured on our roadways every year because of completely preventable accidents.
According to the National Highway Traffic Safety Administration (NHTSA), speed-related car accidents cost society more than $40 billion each and every year.

Associates and Bruce L. Scheiner, Attorneys for the Injured, is a law firm that's dedicated to fighting for the rights of the victims of car accidents in Fort Myers, Naples, Bonita Springs, Cape Coral and elsewhere through Southwest Florida. Call us today to schedule a free and confidential consultation to discuss your rights. 1-800-283-2900.
More Blog Entries:
Spring Break and Skyrocketing Risks for Injury on Fort Myers Beach, Florida Injury Lawyer Blog, March 21, 2012

Naples Car Accidents to be Reduced by FHP's Anti-Aggressive Driving Campaign, Florida Injury Lawyer Blog, February 29, 2012