Cape Coral car accidents involving distracted drivers are an ongoing risk — particularly during the busy winter tourism season. And no drivers are at greater risk of being distracted than our teenagers.
Last October, a student organization at University of Central Florida launched a "Put Down Ur Cell Fone" campaign on campus to increase awareness of the dangers of distracted driving to the student body. UCF Today reported that UCF's Student Government Association invited several guests speakers (which included local officials, professional athletes, and a representative from Florida Department of Transportation) on campus to speak about the dangers of driving while texting.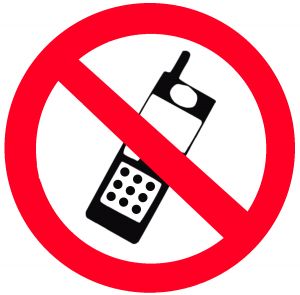 The student organization also asked students to sign a petition against talking or texting on a cell phone while driving.
Our Fort Myers personal injury lawyers applaud the student group, which recently received a National Safety Council award for the effort. An article in the Orlando Sentinel reported the UCF SGA received the Law Enforcement Traffic Safety Award for the "Put Down Ur Cell Fone" campaign.
As the only student group represented at the NSC's annual awards banquet, they are commended for winning the award over some of Florida's largest companies like Disney, Boeing Corporation, and Progress Energy.
This award speaks volumes to the fact that students are paying attention to the dangers. Young drivers ages 20 and under are most at risk when it comes to distracted driving accidents. According to National Highway Traffic Safety Administration, this age group has the greatest proportion of distracted drivers involved in fatal crashes. There were 5,474 fatalities and 448,000 injuries in 2009 as a result of a motor vehicle crashes that reported distraction as a cause for the accident.
Over 1,000 students at UCF signed the petition to become more responsible drivers last October. If students at universities throughout the nation were to make this kind of pledge, the number of fatalities would decrease and U.S. roadways would become safer by the minute.
Though texting and talking on a cell phone while driving is still currently legal in Florida, students are encouraged to put the phone down to minimize the risk of injury to themselves and other motorists. Texting and talking bills have been proposed several times but still await passage at the Statehouse.

Associates and Bruce L. Scheiner, Attorneys for the Injured, is a law firm committed to representing accident victims in personal injury and wrongful death claims throughout South Florida, including Naples, Fort Myers, Sebring and Cape Coral. Call for a free and confidential appointment at 1-800-283-2900.