Hit and run accidents are likely becoming more frequent in Florida due to the number of uninsured motorists involved in Fort Myers car accidents and elsewhere.
Our Cape Coral personal injury attorneys have been called to deal with an increasing number of serious accidents in which the victim had little or no insurance. The economic downturn is primarily to blame, although legislation that has decriminalized habitual traffic offenses has not helped matters any.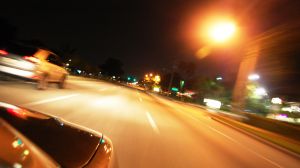 Florida Today recently reported about a motorcycle victim who was struck by a habitual offender, who was driving with a suspended license.
The victim and his wife were hit by an SUV that was making a left turn. The motorcyclists' leg was mangled and he sustained severe internal injuries, which left him in a coma for two months. His wife riding on the back of the bike was killed instantly. Ironically, the SUV driver had just been released 5 days earlier when his case was dismissed on charges that didn't stick because the police officer had improbable cause to pull him over as a habitual traffic offender.
The fatal accident was one of many that transpired last year when the at-fault driver was driving with an invalid driver's license. It is debatable whether the struggling economy or the change in law back in 2008 is more to blame for motorists who continually drive with a suspended license. In July of that year, habitual offenders stopped being charged with a felony for driving with a suspended license. The only exception is if the driver causes the death of another and is found negligent in causing that death.
In other words, they now have to kill someone before the criminal justice system is going to get serious about keeping them off the road. It should be noted that drivers are only considered habitual traffic offenders once they have at least four major traffic convictions.
Drivers with suspended licenses typically have either failed to pay a traffic fine, child support, or their insurance premiums. Or they have been convicted of drunk driving or other serious traffic infractions.
The law was changed in 2008 to keep offenders out of prison for reasons deemed as unnecessary. Knowing that they will no longer go to jail makes Florida motorists less concerned about driving with a suspended license.
The lax attitude brings an even bigger problem to the table: Victims who incur severe damages in crashes with unlicensed and uninsured drivers. Covering damages to property or medical expenses can drain bank accounts quickly. But if motorists who cause crashes and are driving without insurance aren't held accountable, it can cause even more stress for victims. In an effort to protect themselves, victims should know their rights and contact legal assistance right away if they or someone they love has been in an accident.

If you or a loved one has been involved in a car accident in Fort Myers, Port Charlotte, Cape Coral or Naples, call Associates and Bruce L. Scheiner, Attorneys for the Injured for a free case evaluation. Call 1-800-Dial-BLS to discuss your rights.