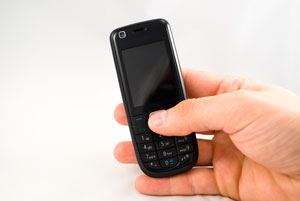 In an effort to show how serious they
are about the dangers of distracted driving, U.S. Department of Transportation
Secretary Ray LaHood announced a federal ban on texting for drivers
of large commercial vehicles, including big rig trucks, mass transit,
tour busses and similar vehicles. The announcement was made January
26, 2010, and is one of many initiatives being undertaken by the current
administration to crack down on those who undertake the extremely unsafe
habit of distracted driving. Those found to be in violation could be
fined up to $2,750. Of course, the far more serious result is an offender
who may cause a crash that results in life-shattering injuries or fatalities.
In September of last year, Secretary
LaHood convened a national Distracted Driving Summit in order to draw
attention to the problem, and to develop solutions and gain input from
those involved in the transportation industry. One result of the summit
was the creation of FocusDriven, an organization dedicated to raising
American public awareness about the dangers of driving while talking
on cell phones or texting on handheld devices. The organization will
be modeled after Mother Against Drunk Drivers, (MADD), which has successfully
lobbied for tougher drunk driving laws. Safety advocates are pushing
states to do the same thing for texting and cell phone use. (Florida
is currently one of 23 states deliberating on banning texting for all
drivers). DOT Secretary LaHood has been quoted as saying he "is on
a rampage against distracted driving", and the administration has
made the issue one of its top priorities. DOT officials also announced
the launch of http://www.distraction.gov/, a new website developed solely to address the
growing problem, and save lives on America's roadways. The site contains
news, facts, statistics and ongoing updates regarding the administration's
efforts to curb the problem at the national level.
Recent research into the dangers of distracted
driving have shown that the actions of a distracted driver can present
as much risk of causing a tragic crash as do those of a drunk or impaired
driver. Some of the further findings include:
• Using a cell phone while driving,
whether it's hand-held or hands-free, delays a driver's reactions
as much as having a blood alcohol concentration at the legal limit of
.08 percent. (Source: University of Utah)
• Driving while using a cell phone
reduces the amount of brain activity associated with driving by 37 percent.
(Source: Carnegie Mellon)
• 80 percent of all crashes and 65
percent of near crashes involve some type of distraction. (Source: Virginia
Tech 100-car study for NHTSA)
• Nearly 6,000 people died in 2008
in crashes involving a distracted or inattentive driver, and more than
half a million were injured. (NHTSA)
• The worst offenders are the youngest
and least-experienced drivers: men and women under 20 years of age.
(NHTSA)
• Drivers who use hand-held devices
are four times as likely to get into crashes serious enough to injure
themselves. (Source: Insurance Institute for Highway Safety)
In addition to the DOT text ban announcement,
President Obama signed Executive Order 13513, Federal Leadership on
Reducing Text Messaging While Driving, on October 1 2009. Among other
things, the Order prohibits all federal employees and contractors from
engaging in text messaging while:
• Driving vehicles that are owned,
leased or rented by the government.
• Driving privately owned vehicles
while on official Government business.
• Using electronic equipment supplied
by the government (including cell phones,
Blackberry's and other electronic devices) to text while driving any
vehicle.
"The current administration seems to
be taking steps in the right direction in attempting to fight this extremely
hazardous practice," says Bruce L. Scheiner, Founder and Senior Attorney
at Associates and Bruce L. Scheiner Personal Injury Lawyers, P.A. "I
only hope Florida follows suit with a total ban on texting while driving,
before any more lives are lost."
Under Scheiner's guidance, his firm
has been fighting for justice on behalf of those injured or killed in
auto, motorcycle or trucking accidents since 1971. To request a no obligation
consultation regarding your involvement in a serious accident, call
1-800-Dial-BLS, or visit www.focusedonjustice.com. If you are unable to come to one of our 7 convenient
area offices, we will come to you. And, you pay no up-front costs or
any fees whatsoever unless we win your case.
For updates on this topic and others,
subscribe to the Florida Injury Lawyer blog at the top of this page.