The Fort Myers car accident lawyers and staff at Associates and Bruce L. Scheiner, Attorneys for the Injured, wish each of you a safety and enjoyable Thanksgiving weekend with friends and family. Given this holiday sets off the busiest travel weekend of the year, we remind you that along with family time and holiday shopping sprees, comes an increased risk for South Florida car accidents.
And it's not just the roads that will be busier, although the AAA Foundation projects that 42.2 million Americans will take to the roads to reach a holiday destination this Thanksgiving, an increase of 12 percent over 2009. Much of the increase is attributed to improved economic outlook, a decrease in personal debt and stabilized unemployment rates.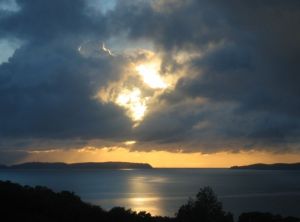 The Miami Herald reports that 24 million people will fly between Nov. 19-30. South Florida's three major airports in Fort Myers, Miami and Fort Lauderdale are expecting a 3-to-7 percent increase in travel traffic Thanksgiving week.
The Florida Highway Patrol offers a list of tips for holiday travelers to help keep them safe on the roads:
~ Plan you travel route in advance and share with friends and family when you plan to leave and your expected arrival time at your destination. Make sure your cell phone is fully charged and with you in the car .
~ Keep doors and windows locked when you are in the car and when you stop. Don't pick up hitchhikers or stop in unpopulated areas to ask directions.
~ If you leave your car, take valuables – your wallet, purse, cell phone – with you, or at least hide them from plain view.

The Fort Myers car accident attorneys at Associates and Bruce L. Scheiner, Attorneys for the Injured, have been representing accident victims in Southwest Florida since 1971. If you've been injured as a result of South Florida car accident, contact our firm today online or by phone at 1.800.DIAL.BLS to schedule a free appointment.