The Florida Highway Patrol will utilize every officer on the force — including reserve officers, administrative staff and volunteers, to combat the risk of drunk driving accidents over the Thanksgiving holiday.
Our car accident attorneys in Fort Myers and Cape Coral urge you to enjoy the weekend with your family and to celebrate responsibly. For more than three decades, we have remained committed to fighting for the rights of families whose lives have been devastated by a drunk driver. These tragedies occur around the holidays with devastating frequency.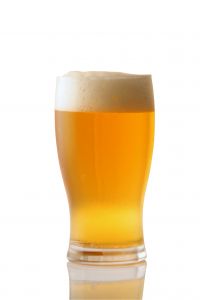 The Fort Myers News-Press reports that local authorities will also be on the lookout for impaired drivers and motorists who are a danger to themselves or others.
The patrol will also be on the lookout for aggressive drivers and incidents of road rage.
"The Florida Highway Patrol is committed to making Florida's highways safe, and we plan to do that by bolstering our forces to reduce the number and severity of crashes," said FHP Director, Colonel John Czernis. "During this hectic time, it is easy to lose your temper while driving as evidenced by recent incidents of road rage. Our troopers are prepared to take immediate action to stop others from placing innocent lives at risk, whether the weapon is a gun or a vehicle."
The Naples Daily News reports hotel bookings have rebounded from last year, signaling what should be a busy weekend in South Florida. With Thanksgiving also signaling the traditional start of the winter tourism season, this weekend is a good time to start reminding yourself to allow extra time and patience to reach your destination.
Last year, 36 motorists were killed over the Thanksgiving holiday making Florida one of the nation's deadliest states for holiday traffic accidents. The National Highway Traffic Safety Administration reports that 354 traffic fatalities were reported over last year's Thanksgiving Holiday.

Associates and Bruce L. Scheiner, Attorneys for the Injured, is a law firm dedicated to representing accident victims in personal injury and wrongful death claims throughout South Florida, including Fort Myers, Cape Coral, Naples, Port Charlotte and Sebring. Call for a free and confidential consultation to discuss your rights. 1-800-283-2900.