Florida courts do not allow plaintiffs in most car accident cases to raise the issue of defendant insurance due to concern that jurors would treat insured defendants differently from those who lacked insurance.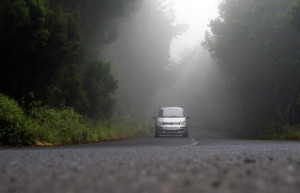 It is in a similar vein that courts generally don't allow defendants to mention whether plaintiff seeking compensation for medical bills had health insurance coverage. Courts don't want jurors giving less compensation to plaintiffs who had coverage (and maybe only paid a fraction of billed costs out-of-pocket) than those who didn't (and are therefore solely responsible for paying bills in full). This is known as the collateral source rule, and the key is that wrongdoers shouldn't be allowed to benefit just because plaintiff received compensation from some other source. A plaintiff's compensation from a third party doesn't make the actions any less wrong.
However, that also doesn't mean plaintiffs are necessarily entitled to receive double recovery. Usually, the insurance company intercedes and collects its fair share.
Our Fort Myers traffic injury attorneys recognize this issue can arise in a number of different scenarios. Take for example the case of Uspenskaya v. Meline. This was a matter recently before the California Court of Appeal for the Third Appellate District in Sacramento.
Court records reveal defendant collided with plaintiff's vehicle at a crowded intersection in mid-day. As a result of that crash, plaintiff suffered spinal injuries and ultimately had to undergo surgery to repair herniated discs in the lumbar region of her back.
She didn't have any health insurance. The surgeon and hospital agreed to treat her in exchange for a lien on whatever damages she was awarded in her pending lawsuit against defendant driver. She was responsible to pay the full amount – $262,000 –  regardless of the outcome of any monetary recovery.
Following that agreement, a third-party financial company contracted with the hospital to purchase the lien for a lesser amount than the full cost of medical bills.
Defense had sought to exclude admission of the medical bills into evidence on grounds it was not what plaintiff actually owed. They sought to argue defendant, if responsible, should only be responsible for the amount the third-party company paid to purchase the lien. They argued at the very least, they should be allowed to introduce into evidence the actual amount paid so that jurors consider the "reasonableness" of the amounts requested by plaintiff. Trial court rejected this argument, finding that to introduce evidence that medical bills were paid by a source wholly independent of the defendant would be a violation of the collateral source rule. Further, the court noted that while the proposed evidence might be relevant as to the issue of reasonable costs, plaintiff's degree of indebtedness wasn't lifted by this third-party payment and jurors would have to speculate about whether that number was "reasonable" because there was no expert defense witness introduced to explain why that number should be deemed reasonable.
At trial, jurors found defendant liable and ordered payment to plaintiff in excessive of $400,000. That amount included the total cost of her medical bills.
The defense team appealed. They argued trial court abused discretion by introducing billed amounts but not the amount paid by the third-party. However, the appeals court disagreed. Defense, it was stated, offered no evidence to show this third-party payment was in fact the reasonable value of plaintiff's cost – more so than the billed amounts. There was also a danger of misleading the jury because, again, plaintiff's indebtedness hadn't been reduced by the third agreement and civil judgments are designed to compensate victims for their losses.
Call Associates and Bruce L. Scheiner, Attorneys for the Injured, at 1-800-646-1210.
Additional Resources:
Uspenskaya v. Meline,  Oct. 28, 2015, California Court of Appeal, Third Appellate District
More Blog Entries:
Wrong, Missed, Delayed Diagnosis Happens to Majority of Americans, New Report Says, Nov. 3, 2015, Fort Myers Car Accident Lawyer Blog