Two important types of injury insurance most working Americans should have are: Workers' compensation and underinsured motorist (UIM) coverage. The first provides no-fault coverage of medical bills and lost wages in the event one is injured on-the-job. The second provides coverage for the wrongful acts of negligent drivers who don't have enough insurance to cover the full extent of an injured person's medical bills and other losses.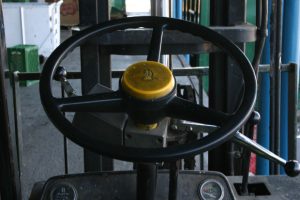 In cases where both types of coverage apply, plaintiffs need to know that they are not entitled to double recovery. That is, they can't collect compensation for medical bills from the workers' compensation insurer and then also collect and keep it from the UIM carrier. Most insurance policies contain some type of offset provision whereby benefits are reduced by the amount paid to the insured by a legally liable third party. In some situations, insurers might assert something called "subrogation rights," which means if you collect duplicate benefits from a third party, the insurer can file for a lien to collect those benefits.
It's important when you have suffered an injury that may allow you to collect from multiple insurance companies that you hire a law firm with extensive experience. Failure to do so may result in missing out on certain benefits or being forced to repay benefits already collected from a third party.
In the recent New Mexico Supreme Court case of Vasquez v. American Cas. Co. of Reading, the question was whether the family of a worker killed in the course and scope of his employment, by a co-worker who was operating a motor vehicle owned by the employer, was legally entitled to recover damages under his employer's UIM policy.
Decedent was killed at work after being struck by a steel beam that fell from a forklift while he was working at a wrecking and salvage yard. The co-worker who was responsible for operating the forklift had gotten off to check and see whether the bean was securely attached. However, because he left the forklift unattended, the steel beam slid off the forks. The beam fell on top of plaintiff, killing him.
Decedent's family subsequently collected workers' compensation coverage from his employer's insurer. They also collected UIM benefits under decedent's own auto insurance policy. Plaintiff then sought to collect UIM benefits under an auto insurance policy issued to employer by American Casualty Co. Insurer denied coverage, finding plaintiff wasn't legally entitled to recover UIM benefits due to exclusivity provisions. In workers' compensation law in almost every jurisdiction (including Florida), workers' compensation is a no-fault system that is considered an exclusive remedy. That means workers can't sue their employer (and in many cases, that includes co-workers) for injury/ wrongful death if they collect workers' compensation.
The case was moved to federal district court, which granted defense motion to dismiss on grounds plaintiff could not have legally sued the co-worker, and therefore the insurer wasn't legally liable for the claim. The construction accident was caused by a co-worker and not a third party. The federal district court certified the question to the New Mexico Supreme Court, which concurred with this reasoning.
Additional Resources:
Vasquez v. American Cas. Co. of Reading, Oct. 13, 2016, New Mexico Supreme Court
More Blog Entries:
Florida Contractor Fined $200k for Construction Fall Protection Violations, Oct. 2, 2016, Fort Myers Construction Accident Lawyer Blog