On Florida roadways there were close to 3,000 car accidents that were caused by drowsy drivers in 2011. These accidents took the lives of more than 20 people and injured another 2,500, according to the Florida Department of Transportation (FDOT).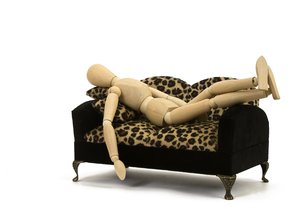 The problem is so bad that officials with the National Highway Traffic Safety Administration (NHTSA) calculate that there are roughly 100,000 of these accidents reported nationwide each year, resulting in nearly 2,000 fatalities, more than 70,000 injuries. at a cost of more than $12 billion. In all honesty, there are probably many more of these accidents that are never reported as drivers are hesitant to admit that they were sleepy at the time of a crash. There's no test, like there are breathalyzers for drunk drivers, to point out a drowsy driver.
Our Fort Myers personal injury attorneys understand that about a third of all American drivers have admitted that they've fallen asleep at the wheel. According to a study conducted by the Sleep Foundation, more than half of all drivers say that they've driven while feeling drowsy. It's probably happened to most of us — feeling sleepy behind the wheel. But the truth of the matter is that it's alarmingly dangerous and you're likely to get into a car accident when doing so.
This year's Florida's Drowsy Driving Prevention Week honors Ronshay Dugans. She was an 8-year-old girl from Tallahassee who lost her life when a drowsy driver slammed into the vehicle she was riding in.
Officials with FDOT have a message: "When you snooze behind the wheel, everyone around you loses."
Who is most at risk for drowsy driving car accidents?
-Young drivers are most likely to get into these accidents — more specifically, males under the age of 26.
-Drivers who are considered shift workers or those who work long hours.
-Drivers who operate commercial trucks. Make time these drivers are forced to spend hours behind the wheel at a time. Close to 20 percent of all trucking accidents involve a fatigued driver.
-Drivers who may have untreated or undiagnosed sleep problems. They're actually about 7 times more likely to fall asleep while driving.
-Those who travel on business and either spend a lot of time behind the wheel or those who may be jet lagged.
The best things that you can do to avoid these accidents include:
-Avoid medications that cause drowsiness.
-Avoid drinking alcohol.
-Get enough sleep before hitting the road.
-If you feel tired while driving, switch drivers or pull over and get some rest. Pushing through the sleepiness is one of the most dangerous moves you can make.
-Take someone with you on your long road trips. This way you can switch out the role as driver and keep everyone well-rested.
-Be sure to schedule in breaks during your road trips. Stop every 100 miles or every 2 hours to get out, stretch and wake up.

If you are involved in a car accident, call Associates and Bruce L. Scheiner, Attorneys for the Injured, for a free and confidential consultation to discuss your case. 1-800-283-2900.
More Blog Entries:
Drunk Driving Car Accident Risks Escalate through Remainder of Year, Florida Injury Lawyer Blog, November 7, 2012
Heightened Risks for Car Accidents with Daylight Savings Time, Florida Injury Lawyer Blog, November 6, 2012