Another state supreme court has struck down the so-called "family step-down provision" so prevalent in auto insurance contracts across the country. Unfortunately, that state supreme court that took this step wasn't ours, but South Carolina's.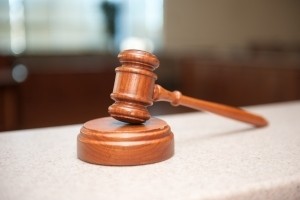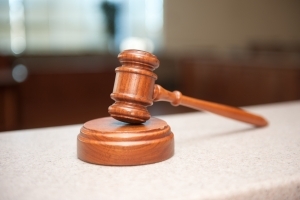 Still, the recent ruling in Williams v. GEICO sets an important precedent that our Lehigh Acres car accident attorneys hope our lawmakers and court justices will soon recognize. After all, the decision in the Williams case was modeled after a similar ruling by the Kentucky Supreme Court.
Most people who have family step-down provisions in their policy may not even be aware of it, as it is not usually detailed in the "declarations" page of the policy, but rather buried in the "exclusions" portion. Many never hear of it until they or a loved one is seriously hurt in a crash and tries to collect the full liability limit for the policy they purchased, only to be told the exclusion is applicable and they are entitled only to the minimum statutory coverage.

Usually, the policies indicate they will pay up to a certain amount (let's say $150,000) to each individual who suffers bodily injury or death in a crash. However, if one of those individuals claiming coverage is a family member of the insured, this "step-down" policy would result in a maximum compensation amount of $25,000, Florida's statutory minimum.
That means if you cause a crash and injure another driver, he or she would be entitled to collect a maximum of $150,000. However, if your child is injured, he or she would only be entitled to $25,000.
What South Carolina's Supreme Court ruled was that while the language of the contract, at least in this case, was unambiguous, it ran contrary to public policy, as virtually every citizen has the potential to be negatively affected by this.
In the Williams case, a husband and wife, jointly insured with a policy guaranteeing a liability limit of $100,000 per person and $300,000 per accident, were both killed tragically in a crash. The driver (it could not be determined which of the two was behind the wheel) was negligent. That meant the most the personal estates could receive was $100,000. However, the insurer argued the estates were only entitled to a total of $15,000 – the state's statutory minimum at that time.
While a district court agreed, the state supreme court reversed the matter on appeal. The court noted the policy provides very limited coverage to families where those injured would otherwise undisputedly fall in the defined class of "insureds." The provision has the potential to markedly reduce not only coverage to family members, but named insureds as well, which was what happened in the Williams case.
This approach runs contrary to public policy, the court found, therefore rendering that portion of the contract void. It is our hope that such rulings will empower judges here in Florida to adopt a similar interpretation of the law in future auto accident cases.
Call Associates and Bruce L. Scheiner, Attorneys for the Injured, at 1-800-646-1210.
Additional Resources:
Williams v. GEICO, Aug. 20, 2014, South Carolina Supreme Court
More Blog Entries:
Fatal Fort Myers Hit-and-Run Leads to Arrest, Aug. 18, 2014, Lehigh Acres Car Accident Lawyer Blog