For more than three decades, child safety advocates have been advancing awareness of a serious problem in homes with young children: Window blind cords.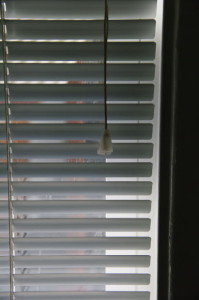 The window covering industry started back in 1985 raising awareness of the issue. However, manufacturers never took action to eliminate the risk – as was in their power to do – by scrapping the current model in favor of cordless blinds. Although such products do exist, a recent investigation by ABC News found that retailer employees are not well-educated in informing parents about which blinds are safe for small children.
Although officials with the Consumer Product Safety Commission (CPSC) have for years said they could not outright ban a dangerous product without initiating a lengthy process, they are now initiating just that. The chairman of the agency was quoted by ABC News as saying he wasn't sure why the industry had failed to take these dangerous products off the market, "Other than greed."
The CPSC reports every single month, a young child in the U.S. dies from window cord strangulation. These cords are have been deemed one of the top five hidden hazards in American homes by the CPSC.
That's why earlier this year, the CPSC filed an Advance Notice of Proposed Rulemaking. This measure is the first step toward banning the sale of corded window blinds. The agency is inviting comments and concern regarding corded window covers. The agency is proposing a number of regulatory alternatives, and seeks public input regarding the utility, cost, safety and availability of these alternatives. There is also a request of the industry to submit an intent to modify or initiate a voluntary standard that would help limit the risk of child injury and death.
Recently, large distributors like Target and IKEA halted sales on corded window blinds, with a representative of Target calling it the company's duty as a "responsible retailer."
Three other stores – Walmart, Lowe's and Home Depot – have indicated they too will stop selling blinds with cords. However, that action won't be implemented for another three years. The CPSC chairman says that isn't soon enough.
Industry lobbyists say it isn't necessary to push for fast action when only 10 percent of American homes with small children have blinds with cords. They argue there is value to the design for other consumers who don't have small children. News reports failed to specify what those benefits might be, but the lobbyists say rather than ban the design, the CPSC should work to initiate more awareness and education of the issue.
The investigation by ABC News involved partnering with local affiliates across the country to send reporters to retail locations in order to ask about options for buying blinds for child bedrooms or playrooms. Although some employees did recommend cordless blinds, others asserted there was no safety issue with the corded blinds.
When the corporate offices were later contacted about this discrepancy, they promised better employee training and consumer awareness.
While the rulemaking process is pending, the CPSC recommends parents and caregivers of young children:
Look at all shades and blinds in the home and make sure no cords are accessible on the front, side or back of the coverings.
Avoid putting beds, cribs and other furniture close to the window where a child could gain access to corded blinds.
If cords are loose, make them inaccessible.
Install tension devices to keep nylon cords or looped bead chain cords taut.
If your child has suffered injury due to corded blinds, you may have grounds for a lawsuit to compensate for medical bills and other expenses.
Call Associates and Bruce L. Scheiner, Attorneys for the Injured, at 1-800-646-1210.
Additional Resources:
After 30 Years, Hundreds of Deaths and Injuries, New Push on Window Blind Cord Safety, Nov. 6, 2015, By Cindy Galli and Brian Ross, ABC News
More Blog Entries:
Fatal School Bus Crash Results in $8.7 Million Damage Award, Oct. 25, 2015, Fort Myers Child Injury Attorney Blog