A recent accident in Cape Coral left one scooter rider dead. This may be one of the more extreme accidents, but it's important for us to discuss. We oftentimes talk about the importance of choosing a vehicle that's going to help to keep you safe, and that's important when we talk about accidents like these.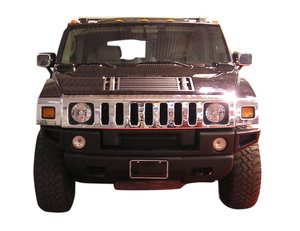 According to the Cape Coral Daily Breeze, the accident happened at roughly 10:00 p.m. when a Hummer 3 slammed into the back of a scooter. Both riders on the scooter were 30-years-old. The driver of the large and powerful SUV was a 55-year-old local man. It happened on Pine Island Road.
Our Cape Coral personal injury lawyers understand that once the scooter was struck by the SUV, it was dragged down the road until both vehicles finally came to a stop. Both riders were ejected from the scooter upon collision. Unfortunately, the male rider didn't make it out alive. He was pronounced dead at the scene of the accident.
Looking at the accident report, the SUV driver said that he never even saw the scooter in front of his vehicle. He also admitted that he had been drinking before the accident happened and submitted to a legal blood draw. Those results are still pending.
As we said, this may be an extreme case, but it illustrates the importance of checking out vehicle safety ratings before heading out and making sure you've got a vehicle that works for you. We're recommending that you and your family check out safercar.gov. This is a website that has made finding a safe vehicle as easy as 1-2-3. Fact is, recent statistics show those in an SUV are safer in most types of accidents. Rollover accidents are the lone exception. Obviously, scooter riders, cyclists, motorcyclists and pedestrians are among the most vulnerable.
Thanks to officials with the National Highway Traffic Safety Administration (NHTSA), we have the 5-Star Safety Ratings — and it's been going strong for more than 30 years. It's really simple to use and to understand: More Stars equal Safer Cars. 5-Star Safety Ratings measure the crashworthiness and rollover safety of vehicles. Five stars is the highest rating, one is the lowest.
With this system, you can check out the ratings of virtually any new vehicle that you're looking to purchase.
Choosing a car is about more than whether it simply looks good, goes fast or is economical. None of those features are much use if the proud new owners end up becoming a casualty. And safety sells. That's why researchers focus so much of their attention on automobile safety. This is the study and practice of design, construction, equipment and regulation to minimize the occurrence and consequences of automobile accidents.
Before hopping behind the wheel and heading to the car lot, we're asking that you do your research. Look into what types of vehicles will work for your family and your needs and make sure you're picking a safe one. You want the vehicle to be able to protect you in the event of an accident.

Associates and Bruce L. Scheiner, Attorneys for the Injured, is a law firm that is dedicated to fighting for the rights of accident victims. If you were injured in an accident, call for a free and confidential consultation to discuss your rights. Call 1-800-283-2900.
More Blog Entries:
Fewer Southwest Florida DUI Accidents Could Result From Lower BAC Law, Florida Injury Lawyer Blog, May 29, 2013
Seniors at Risk of Pedestrian Accidents in Southwest Florida, Florida Injury Lawyer Blog, May 15, 2013