Myths and Facts of Elder Drivers in Florida
Our Fort Myers car accident attorneys want to acknowledge Older Driver Safety Awareness Week by reminding you of the dangers that elder drivers can face as they get older. Awareness helps to detect a change in driving behavior in an elderly driver and the concerns that you may have regarding those changes.
There are a number of myths and facts about older drivers as recognized by Health Promotion & Disease Prevention for Older Adults.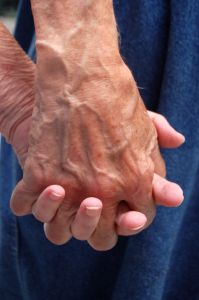 Myth – All older drivers are high risk drivers due to their declining health.
Fact – Though our abilities to safely drive may decline as we get older – flexibility, memory, muscle strength, vision – the rate of the decline varies with each person.
Myth – Getting elderly drivers off the roadways will greatly improve public safety.
Fact – Most elderly drivers are safe drivers, it is finding a better method to identify high risk older drivers and getting them to stop driving.
Myth – Doctors should know a patient shouldn't drive anymore.
Fact – Some doctors feel that the individual state departments of motor vehicles should decide who is safe to drive. More doctors are realizing that if their patients have conditions that can affect their driving ability a discussion needs to take place. There is a guide for doctors to refer to regarding elderly driver safety.
Myth – Older drivers should just use public transportation.
Fact – Walking to bus stops, climbing steep bus steps and standing for long periods of time are a few reasons public transportation is not popular to seniors. Not to mention the complexity of the routes and the inconvenient arrival and departure times.
Myth – Older drivers should just take a refresher course to improve their driving.
Fact – Only 5% of elder drivers take refresher courses. If a class doesn't including getting behind the wheel the benefit is very little.
It is difficult to know exactly when to take an elders keys away. AAA Seniors cites some warning signs that would indicate unsafe driving skills:
-Frequent near crashes, more scrapes and dents on the car, hitting curbs, mailboxes or garage doors.
-Getting tickets or getting warnings from police.
-Feeling anxious or stressed about driving, not wanting to drive as much.
-Forgetting to use turn signals or putting them on but not turning. Not staying in your lane.
-Having trouble reading traffic signs, getting lost in familiar places.
-Confusing the gas and brake pedal, making sudden starts, stops and lane changes.
If you have been involved in a car accident in Fort Myers, Punta Gorda or Cape Coral, call, Associates and Bruce L. Scheiner, Attorneys for the Injured at 1-800-Dial-BLS for a free case evaluation.