For the purported negligence of a fatigued Wal-Mart truck driver, the retail company has agreed to pay $10 million to the family of a man killed when its driver collided with a luxury van in which decedent was riding.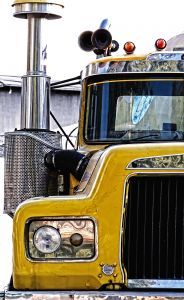 The payout to the family of Comedian James McNair will be split between his two children, a 26-year-old son and a 19-year-old daughter.
It was in that same crash that Comedian Tracy Morgan was left severely injured with brain trauma. He continues to recover, and has yet to return to show business. Those close to him say it's not clear he ever will.

Meanwhile, the driver faces a single charge of death by automobile and four charges of vehicular assault. Authorities say the driver was overly tired when he struck the van on the New Jersey Turnpike last summer.
The civil settlement was actually reached last fall, but wasn't announced until earlier this year, and the sum didn't become public until recently, when it was a requested a judge sign off on the agreement.
An attorney representing the family of the 62-year-old comedian indicated that he did not have a meaningful past income that would have allowed the family to assert a significant claim for lost wages. Primarily, he was a stand-up comic working part-time at a non-profit in between writing and stand-up gigs. Morgan, who was a longtime friend, has been much more successful in his career, and could potentially make a greater claim for lost wages.
The retail giant reportedly agreed to settle in order to avoid losses not only from litigation, but from the poor publicity the case would undoubtedly garner for the company.
A case filed by Morgan is still pending against the company.
Meanwhile, the National Transportation Safety Board is putting pressure on highway regulators to enact more than 100 recommendations that would improve truck safety. The changes are especially needed, officials say, considering truck accident fatalities have risen four years in a row. There are approximately 2 million truckers working in the U.S. today, and crashes involving these large vehicles result in almost 4,000 fatalities annually.
In pursuing the goal of greater trucking safety, the NTSB outlined its "Most Wanted List" of reforms it wants to see enacted this year. Those include implementation of sensors that would warn truckers when they are about to hit someone from behind or when a vehicle nearby is changing lanes.
In 2013, it was reported 3,965 people were killed in large truck crashes. That is a 17 percent increase from the reported fatalities in 2009.
As in this case, one of the biggest issues is driver fatigue. According to authorities, the trucker in the McNair/Morgan crash hadn't slept for 24 hours prior to the crash. The NTSB wants better fatigue management plans and sleep disorder screening from trucking companies.
If you've been injured in a traffic collision, contact Associates and Bruce L. Scheiner, Attorneys for the Injured, at 1-800-646-1210.
Additional Resources:
Wal-Mart to Pay $10M to Family of Comedian Killed in Tracy Morgan Van Crash, March 20, 2015, By James Fanelli, DNAinfo.com
More Blog Entries:
Report: 1 in 5 Drivers Involved in Serious Crash, Many Still Drive Carelessly, March 4, 2015, Fort Myers Truck Accident Lawyer Blog